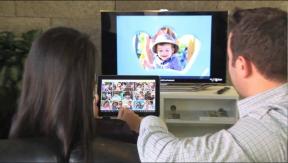 Smithtown, N.Y. – The NATM Buying Corp. has added American TV & Appliances and The Big Screen Store to its retail roster, bringing its membership up to 13 regional and multiregional dealers.
The additions provide a net gain of one member for the buying group following the recent departure of department store chain Boscov's.
For American, the move represents a return to the fold: the Madison, Wis.-based chain, which operates 11 superstores in Illinois, Iowa, Michigan and Wisconsin, left NATM in 2003 to form a strategic alliance with former group member h.h.gregg.
"They were a good member, and they bring a lot back," NATM president and executive director Bill Trawick told TWICE.
The addition of Baltimore-based The Big Screen Store, which has 15 locations throughout Maryland and Virginia, also represents a coming home of sorts. Luskin's was a founding member of NATM under CE Hall of Famer Jack Luskin. Today his sons Cary and Kevin are the principals of The Big Screen Store.
NATM is the third buying group affiliation for Big Screen, which initially belonged to BrandSource's Resource Plus division (formerly MARTA), and later joined the Progressive Retailers Organization (PRO Group) in 2010.
"They bring value to the TV side," Trawick said.
He noted that he had been in talks with the two retailers for a while. "The timing was right," he said.
NATM has no immediate plans to add additional members and is not actively recruiting. "We don't go out to bring members on unless there's a value and a reason," he said. "But we will continue to consider situations where we can bring value to each other."
Latest posts by Alan Wolf
(see all)