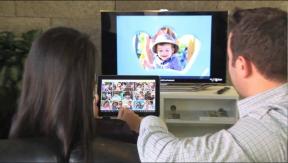 Philadelphia — Almo, the national CE and major appliance distributor, has announced its 2013 Almo Consumer Electronics and Appliance Expo schedule.
Almo will expand on last year's successful change to a two-day format, bringing the event to new cities throughout the U.S., the distributor said.
These regional tradeshow and training expositions feature hands-on access to the latest products, free skill and technology trainings, doorbuster show specials, one-on-one meetings and peer-networking events.
Here is the schedule:
West. Coast Appliance Expo
May 7-8
Westin San Francisco Airport
Millbrae, Calif.
Southwest Expo
May 22-23
Hyatt Regency at Reunion Tower
Dallas
Central States Expo
July 16-17
St. Charles Conv. Center
St. Louis
Upper Mid-West Expo
July 23-24
Crowne Plaza Milwaukee Airport
Milwaukee
Eastern Mid-West Expo
July 30-31
Seagate Convention Center
Toledo, Ohio
North Central Expo
Aug. 7-8
The Depot Renaissance
Minneapolis
Registration for the West Coast Appliance Expo will open March 25. Agendas and event details will be posted on Almo.com/Events also beginning March 25. For those areas not served by Almo's 2013 expo schedule, smaller training-only events will be available throughout the year. Interested dealers should contact their account team for more information, Almo said.
Dealers interested in joining Almo can contact its New Dealer Specialist via email or by calling (866) 430-2566. Instant credit lines are available, it said.