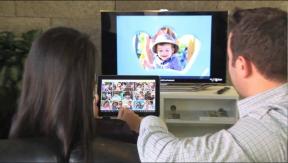 Philadelphia – Almo, the national appliance and consumer and professional electronics distributor, reported it has been named one of Philly.com's top workplaces of 2013.
Almo ranked 16th in the midsize company category and was ranked amongst companies such as Hyatt at The Bellevue and Fox Chase Bancorp.
The Top Workplaces are determined solely by employee feedback, Almo said. The employee survey is conducted by WorkplaceDynamics, a leading research firm on organizational health and employee engagement. WorkplaceDynamics conducts regional Top Workplaces programs with 37 major publishing partners and recognizes a list of 150 National Top Workplaces. Over the past year, more than 5,000 organizations have turned to WorkplaceDynamics to better understand what's on the minds of their employees.
"It's an honor to be recognized as a top workplace in the Philadelphia area, especially since the rankings were determined by employee feedback and satisfaction," said Warren Chaiken, Almo's president and COO. "At the end of the day, what we do doesn't mean anything if our employees and our customers aren't happy. Philadelphia is full of great companies, so we are thrilled to be ranked amongst some of them."
Philly.com published the complete list of Top Workplaces on TopWorkPlaces.com.