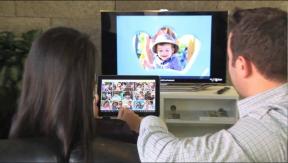 New York – Acer today rolled out the Iconia W510 series, the company's first Windows 8 pure-play tablets.
The W510's debut follows that of Acer's W700 combination Ultrabook/tablets on Oct. 4. Like the W700, the W510 is a Windows 8-based device, but that does not mean the company is abandoning Android.
"This is not a shift away from Android. There are two customer bases for tablets — Android for the more technological-adept person looking for a less-expensive device, and Windows, which is more expensive but familiar," said Eric Ackerson, Acer's senior product and branding manager.
Also, unlike W700, the three models in the W510 series are designed specifically as tablets.
The W510-1674, W510-1666 and W510-1422 will ship on Nov. 9 with respective prices of $499, $599 and $749.
The tablets have an identical specifications, except the 1422 has a docking station included and the former has it as an option, and the entry-level 1674 has a 32GB solid-state drive (SSD).
The general feature set has each powered by an Intel Atom Z2760 processor with 2GB of DDR2 memory, 64GB SSD, a 2-megapixel front-facing webcam and an 8-megapixel rear facing camera. The tablet has a MicroHDMI port, SD card reader and a USB 2.0 port. Each has a 10.1-inch Gorilla Glass 2 IPS display.
The tablet's battery life is rated at nine hours, 18 when the dock is used.