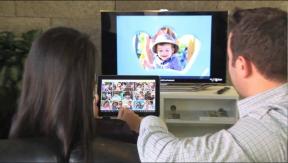 New York – Despite criticism of some retailers' Thanksgiving Day store hours, 17 percent of consumers plan to shop on the holiday, a new survey shows.
The poll, by The International Council of Shopping Centers (ICSC) and Goldman Sachs, found that 41 million Americans plan to take advantage of the increased Thanksgiving hours.
The chief reason for shopping on Thanksgiving, cited by one-third of consumers, was that it would be "an earlier opportunity to find bargains," reported ICSC chief economist and research VP Michael Niemira.
Other top reasons cited by respondents included "it's something to do"; "it's an easier time of day to shop"; and that crowds are expected to be smaller crowds compared with Black Friday.
Nevertheless, Black Friday itself will likely remain the most trafficked day of the holiday weekend, with one-third of consumers, or 80.5 million shoppers, planning to hit the stores that day.
Of those planning to shop on Black Friday, 58 percent said their chief motivation was to buy bargain-priced holiday gifts, while 30 percent cited bargains for themselves or family, but not necessarily holiday gifts.
Another 13 percent of consumers said they were motivated by the energy of the crowds and planned to be window shoppers taking in the experience.
The nationwide survey, conducted Nov. 15-18 among 1,000 respondents, also found that more than half (51 percent) of consumers plan to shop on at least one of the four Thanksgiving-period days (Thursday through Sunday).
Latest posts by Alan Wolf
(see all)