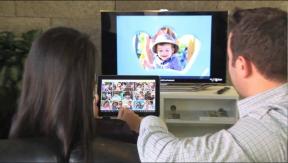 Arlington, Va. — The 2014 International CES will feature 40 hardware and software exhibitors in its Gaming Showcase TechZone, the Consumer Electronics Association (CEA) reminded everyone today.
The 2014 CES is scheduled to be held Jan. 7-10, 2014, in Las Vegas and is owned and produced by CEA.
The 10,800 square feet of exhibit space within the Gaming Showcase is located in the South Hall of the Las Vegas Convention and World Trade Center (LVCC) and will feature advancements in mobile and online gaming and gaming-related product debuts — from mobile, online and HD gaming, plasma HDTV to surround sound and power-conditioning hardware.
Karen Chupka, senior VP of International CES and corporate business strategy, said, "The 2013 International CES saw unmatched innovation in gaming technology with the launch of Nvidia's Project Shield, the Oculus Rift, the Sifteo and the Razer Edge. We look forward to witnessing the bleeding-edge gaming technologies that will be unveiled at the 2014 CES."
Qualcomm's launch of their flagship Snapdragon 800 processor at the 2013 CES introduced the capability of playing or displaying 4K video on a smartphone or tablet. The social-gaming market is forecasted to reach $5 billion by 2015, CEA said.
Major gaming exhibitors at the 2014 CES include AMD, Innex, Intel, Logitech, Nokia, Nvidia, Orbotix and Sony. Mobile gaming has been a high-growth market in recent years, with revenues increasing at triple-digit rates in 2011 and 2012.
The retail rollout this year of Sony PlayStation 4 and Microsoft Xbox One systems will likely bring a flurry of interest and innovation to the gaming category at the 2014 CES, CEA said.
For more information, visit CESweb.org.
Latest posts by Steve Smith
(see all)