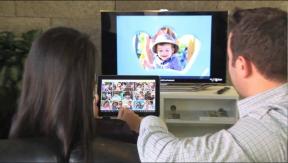 Video cord cutters averaged 520.8 gigabytes worth of wireline internet data usage in the third quarter, a 7% year-over-year uptick according to Hoboken, New Jersey-based broadband solutions provider OpenVault.
OpenVault, which provides tools to cable operators that provide visibility on their broadband networks, said it's talking specifically about subscribers who previously had pay TV but ditched it, not just broadband-only homes.
Notably, OpenVault said that only 29% of subscribers chose to upgrade their broadband plan to a higher speed when calling up their provider to cancel TV service during the third quarter.
Meanwhile, the number of "power users"—those subscribers who consume a terabyte or more of monthly data—is on the rise, increasing 62% year over year. OpenVault said 12% of cord cutters are now power users.
For its part, OpenVault seems to advocate through its research usage-base billing over flat-rate pricing. The company noted that the rate of power usage is 30% higher among flat-rate consumers.
In the third quarter, overall weighted average broadband usage in the U.S. was 275 gigabytes, a year-over-year increase of 21% over the Q3 2018 figure of 228 GB, OpenVault said.
This article originally ran on multichannelnews.com.
See also: Survey: Streamers Now Access Two-Third of Their Video Online
Latest posts by Daniel Frankel
(see all)