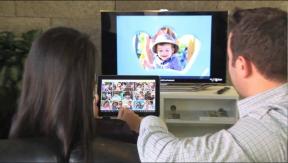 BENTON HARBOR, MICH. – A richer mix of higher-priced products, particularly in North America, helped lift Whirlpool's second quarter net earnings.
Profits for the three months, ended June 30, were $113 million, compared with a year-ago net loss of $161 million, aided also by continued cost reductions and plant rationalization.
But operating profit fell nearly 13 percent to $195 million due to higher material and restructuring costs, lower industry demand, unfavorable currency fluctuations, and reduced tax credits in Brazil.
Net sales slipped 4.6 percent to $4.5 billion, reflecting the impact of currency fluctuations and the lower Brazilian tax credits.
In North America, sales rose 4 percent to $2.5 billion and operating profit rose 209 percent to $235 million amid "strong continued margin improvements." Whirlpool attributed the margin gains to a greater mix of higher-price products, cost reductions, and plant closings, which more than offset lower production levels and higher material costs.
"Our North America and Latin America businesses continue to perform extremely well, and we are pleased with our financial performance through the first half of the year," said Whirlpool chairman/CEO Jeff Fettig. "Our ongoing business operating performance is well ahead of last year, offsetting lower industry demand, volatile foreign currency and material inflation. We remain positive regarding our underlying business performance and are optimistic on recent U.S. housing trends exiting the second quarter."
During the quarter, domestic Whirlpool-branded product launches included:
• double wall ovens with adjustable feet and trim options (also available in the Maytag line), and a convection feature that offers a rear fan and a third heating element to distribute heated air in four directions;
• a gas range with a rapid preheat option and energy-efficient self-cleaning cycle;
• an induction range that can boil water in half the time; and
• a microwave hood combination with a silver metallic, non-stick interior.
In addition, the company launched the first Amana-branded high-efficiency top-load washer, while The Home Depot, which currently carries the Maytag line, announced that it will also begin selling Whirlpool brand products in stores and online this year.
Based on the current economic outlook, Whirlpool said it now expects full-year 2012 U.S. industry unit shipments to be flat to down 2 percent.
Latest posts by Alan Wolf
(see all)