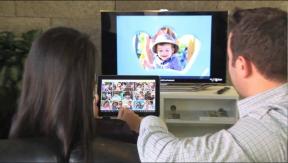 Arlington, Va. — The Consumer Electronics Association (CEA) has partnered with HGTV to build the network's SmartHome 2013 project in Jacksonville, Fla.
The home was constructed to meet the CEA's Gold TechHome rating, which means the house is fully networked, allowing for the distribution of audio, video, data, telephone, home automation and security throughout the building.
The CEA intends to use the SmartHome to highlight its TechHome Rating System (THRS), which defines the level and capabilities of the structured wiring installed in a home. The rating system is divided into bronze, gold and platinum and gives homeowners an idea of the technological readiness of a home, both indoors and out.
A Bronze THRS rating denotes that the home is properly wired to enable the distribution of TV and video, networking and communications in standard living spaces, including the kitchen, the bedroom and the family room/multimedia room.
A Gold THRS provides all of the capabilities of a Bronze home, adds multi-room audio distribution and systems control capabilities, and services a greater number of defined living spaces, including the master bedroom, outdoor areas and the dining room.
*The Platinum THRS Rating is the highest designation of a technology-ready home. A Platinum-rated home provides all of the capabilities of a Gold home, and incorporates additional structured wiring to achieve full functionality in eight or more living spaces throughout the property, including the home office. Platinum provides for complete integration throughout the home for multi-room audio and video, control, security and communications. A Platinum THRS home is equipped to deliver the ultimate digital experience for the homeowner.