Updated! Continued cost-cutting helped Best Buy squeeze out a 75.5 percent increase in profits on flat sales last quarter.
But despite exceeding its sales and earnings estimates, shares were hammered in early trading by a soft full-year outlook and the announced departure of chief financial and administrative officer Sharon McCollam, a key architect of the company's turnaround.
Net income was $229 million for the three months, ended April 30, while total revenue declined 1.3 percent to $8.4 billion.
In the U.S., revenue slipped 0.8 percent to $7.8 billion with the prior fiscal-year closures of 13 big-box and 24 Best Buy Mobile stores, and comp sales were essentially flat as gains in health and wearables, home theater, major appliances and computing were offset by declines in mobile phones, tablets, gaming, and Geek Squad services and extended warranties.
Specifically:
*white-goods comps rose 14.3 percent during the quarter, aided by the chain's 176 in-store Pac Sales shops;
*CE comps increased 5.6 percent;
*comps for computing and mobile phones slipped 3.5 percent on softness in the latter;
*revenue from repair and warranty services declined 10.7 percent due to price reductions and fewer claims; and
*entertainment comps – ostensibly including video games, music and movies – fell 11.6 percent.
Online revenue, however, rose 23.9 percent on higher conversion rates and increased traffic – thanks in part to faster shipping, chairman/CEO Hubert Joly said on a conference call – and the channel now represents 10.6 percent of total U.S. revenue.
Separately, McCollam, who was lured out of retirement to help right Best Buy after a successful stint at Williams-Sonoma, will step down following the company's annual meeting on June 14, and will continue in an advisory role through next January.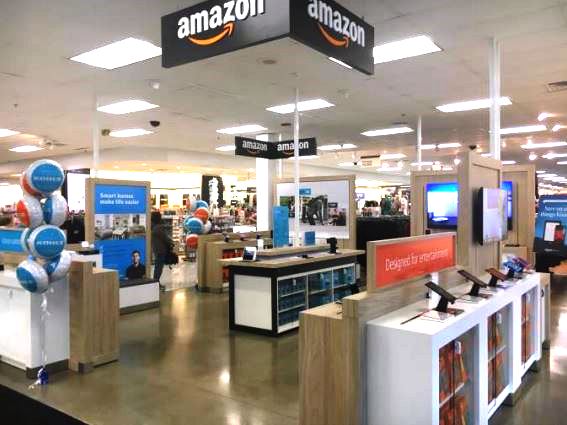 McCollam, left, and her successor Barry
She will be succeeded as chief financial officer by Corie Barry, a 16-year Best Buy veteran who currently serves as chief strategic growth officer, while her chief administrative duties, including IT, procurement, pricing, real estate, supply chain and customer care, will be shared by Barry, U.S. retail president Shari Ballard, chief merchant Mike Mohan and services president Trish Walker.
"In every person's career, there are moments when their heart is filled with emotion," McCollam said in a statement. "Today is one of those moments for me. … As I step down, I do so knowing that we have never been as well-positioned as we are today to take Best Buy to a new level."
For the short term however, the company is forecasting flat revenue and comps for the second quarter and full year "based on current industry dynamics" and absent a strong mobile cycle, and lowered its earnings guidance due to lowered Geek Squad service pricing and last month's earthquake in Japan, which has impacted digital imaging inventory.
Latest posts by Alan Wolf
(see all)