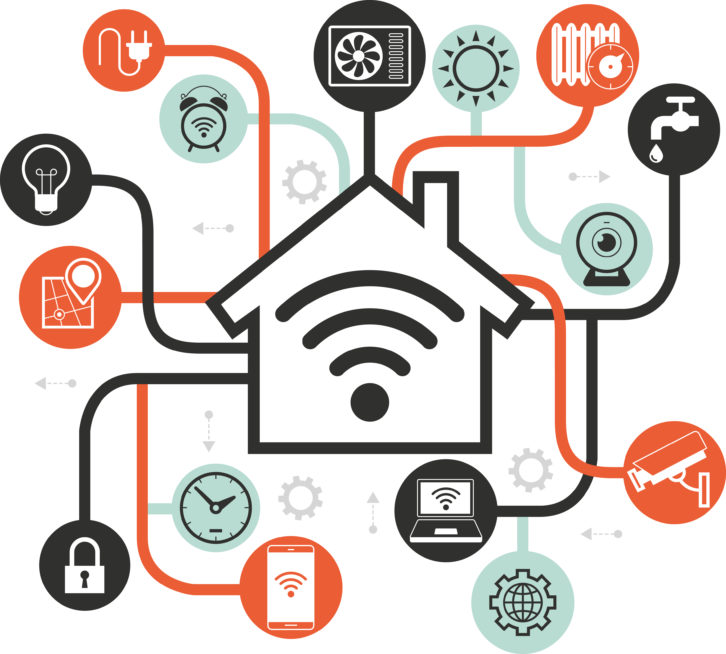 Smart devices capture the imagination with the infinite possibilities for industry growth. After two years of being stuck at home due to the COVID-19 pandemic, there has been a noticeable increase in homeowners seeking technology that not only adds convenience and comfort to their home, but also peace of mind with security features.
Now that traveling, dine-in restaurants, and events have reopened, the need for feeling safe inside and outside of the home has risen. Security and smart home features in general are something that homeowners have undoubtedly begun to rely on these last few years.
Many manufacturers have doubled down on delivering solutions that can enhance the smart home experience but there is still plenty of room for growth and innovation in the market. The appetite for smart home products has led to more opportunities and demand for devices that help monitor and manage the home; providing manufacturers, integrators, and retailers with the ability to contribute to building a better smart home experience for consumers and end-users.
In the 2022 Z-Wave State of the Ecosystem Report, we examined the current smart home landscape and explored future trends, with consumer data an emphasis on the role Z-Wave technology plays in the advancement of the industry. When developing the report we surveyed US-based smart home device owners across a wide range of verticals to gain a deeper understanding into the greatest opportunities facing the smart home market in 2022 and beyond. Here are some of our favorite insights from the report.
Excited to Expand
One of the biggest opportunities found through our data analysis is that there is a healthy market of consumers eager to grow their personal smart home ecosystems. This desire is especially strong among homeowners that already have a home control system or a smart security system.
Those who already have a security system or home control system exhibit identical intent when it comes to the interest of adding on devices. Some popular choices for next devices include Wi-Fi networked cameras, smart door locks, and smart video doorbells. The Z-Wave state of the ecosystem report found 64% of those consumers who had a company professionally install their home security or home control system have had that company back to install more devices.
Don't miss out! These indicators tell us that there is a huge opportunity for companies to go back to previous clients to present upgrade options, expand their system or just check in to keep the relationship well established.
Don't Discount DIY
This year's report found that DIY has become a dominant means of installation among consumers across many device categories. Whereas this may seem like bad news for pro-installers, this is actually great news! Not only does DIY drive awareness; it grows the overall market; and at some point, consumers may want to add more capabilities than they can handle both time-wise and learning curve. There is continued opportunity for the "do it with me category". In this model integrators can serve as a professional resource to help clients build out their smart home ecosystem and become their smart home consultant; perhaps even the home's IT resource.
DIY adoption being up is a byproduct of increased awareness. As they say, a rising tide lifts all boats. The combination of factors in the DIY smart home space is the best-case-scenario for installers, as it means there are opportunities just waiting to be seized. For manufacturers in the space this is also a great indicator for new product development – consumers are willing to install devices themselves. If this is a market you are looking to pursue, make sure your products have clear installation instructions and support to walk homeowners through the set up.
Looking Ahead – New Year, New Markets
These last few years, smart technology has become a larger part of the conversation, going way beyond the traditional homeowner. While the Z-Wave Ecosystem report sample size consisted mostly of homeowners, we expect that in years to come the percentage of smart home device owners will only continue to expand into new types of home markets like rental & vacation properties and MDUs. Building management and other stakeholders have started to recognize the opportunity in using technology to streamline operations, save on costs and create better end-user experiences. Technology has shown to attract potential renters, especially with the growing trend in the multi-dwelling unit (MDU) communities.
For an even deeper dive into the trends and forecasts for the industry, get your own copy of our full Z-Wave State of the Ecosystem Report at https://z-wavealliance.org/z-wave-state-of-the-ecosystem-report-2022/