ONTARIO, Calif. – Dedicated to providing ideal solutions for every mobile lifestyle,Trident Case®, designer and manufacturer of innovative education, business and lifestyle case solutions, today announced its new Aegis Series Signature Edition case for the Microsoft Surface 3. Wrapped in an exclusive leather finish cover, the new case offers a sleek contemporary style along with Trident's trusted durability.
"Business professionals are increasing their use of tablets at home and in the office," Trident Vice President of Marketing Vickie Achee explained. "We designed the Aegis Series Signature Edition with this in mind. The case looks extremely stylish and provides the perfect amount of protection for the commute to and from the office. These cases are ideal for anyone looking for a sturdy yet attractive case for their Surface 3 device."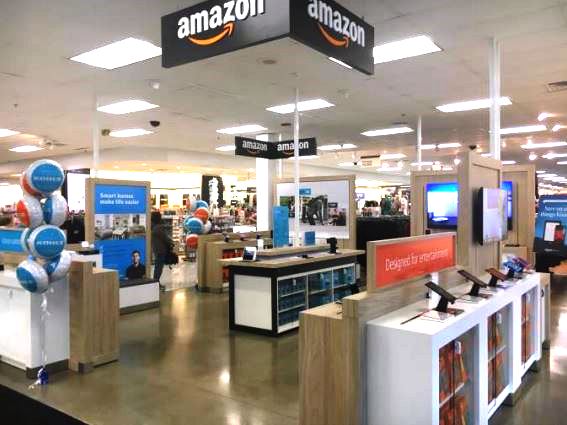 Designed with a premium leather finish, the Signature Edition has modernized the Aegis Series. To protect against minor drops and bumps, the interior is padded with a soft micro-fiber lining, keeping the device safe from everyday mishaps. For added protection, the cases are compatible with non-glass Microsoft approved screen protectors and with any glass screen protector less than 0.4mm thick, such as Trident's ultra-tough Athena Series.
With the Signature Edition's pullout media stand, the device can be positioned for optimal viewing. When the media stand is in use, a specialized nylon support strap keeps the device steady, so users can watch videos or show presentations with confidence knowing their device will remain stable.
Each case can be easily fitted onto a Surface 3 device with the simple snap-on installation process. With minimal effort, a device can be protected in seconds. After the case is fitted, users still have complete access to all of ports and controls through openings in the side of the case. What's more, the case is compatible with the Surface Type Cover keyboard, so users can compose documents and send emails without removing the case.
Trident Case is a part of Microsoft's "Designed For Surface Program", along with a select group of preferred, top-quality brands. Microsoft included Trident Case because of its high level of premium mobile and tablet protection cases, in addition to its commitment to sustainability and USA-based manufacturing initiatives.
"People are increasingly seeking devices that span work and play, can be easily managed and configured, and have the right software to get the job done," Achee said. "We're excited to participate in the Microsoft Designed For Surface Program for these reasons, and because it further demonstrates our commitment to serving the needs of customers relying on Microsoft devices and services."
"The Designed For Surface program was created to address the growing demand for Surface accessories to complete a wide range of use scenarios in business, at home and on the go," said Cyril Belikoff, Director, Microsoft Surface. "We look forward to working closely with our Designed For Surface Program participants to better serve their customers and create compelling solutions together."
The Designed For Surface program allows accessory manufacturers to really embrace Surface as a 2-in-1 device and help people move seamlessly with their Surface between tablet and laptop experiences. Microsoft is working with leading manufacturers to develop accessories that make Surface more useful when touch is the interface of choice and are thoughtful about incorporating the Surface Type Cover click-in keyboards and Surface Pen. These elements are unique to Surface and open up a world of possibilities for helping people do more.
The Aegis Series Signature Edition is available online at www.TridentCase.com for MSRP of $49.95. For more information about ordering the cases, contact [email protected].
About Trident Case®
Founded in 2010, Ontario, California based Trident Case® (www.tridentcase.com) designs, engineers and manufactures the world's toughest, most heavy-duty cases for mobile devices of all makes, models, shapes and sizes. With six series of protective cases that offer unparalleled protection from drops, scratches, water and dust in environments ranging from classrooms to construction sites, the company manufactures the ideal protection solution for every mobile device. The cases also offer bio-enhanced plastic, which are degradable, compostable and recyclable. Trident Case has been committed to manufacturing in the USA since its inception, with plans to grow this program in the coming years.
Contact:
Liza McIntosh
Griffin Integrated Communications