Sony's new partnership with D-Tools provides Sony dealers with direct access to real-time product pricing in D-Tools Cloud via TechData, helping to expedite and improve the estimating, design, and procurement process.      
Concord, CA. (August 23, 2022) Sony and D-Tools, Inc., today announced an exclusive partnership that provides direct access to Sony's product specifications and real-time pricing through TechData, exclusively from within the D-Tools Cloud environment. This direct integration allows dealers to deliver accurate product pricing and information to expedite and improve the estimating, design, and procurement process.      
"When it comes to our dealers, Sony Electronics aims to make the process of doing business with us easy and fast," said Jeff Goldstein, Head of Sales for the Custom Installation Channel at Sony Electronics. "This new integration between TechData on behalf of Sony and D-Tools will help us achieve our goal of including our products into proposals even easier. We are excited to continue our relationship with D-Tools and look forward to offering our dealers new tools to streamline the procurement process." 
"This integration with Sony and TechData is an incredible, major asset for Sony dealers all over the country," said Barrie McCorkle, Director of Supplier Programs at D-Tools. "Our partnership provides streamlined workflow and efficiencies with extreme accuracy for each of their projects."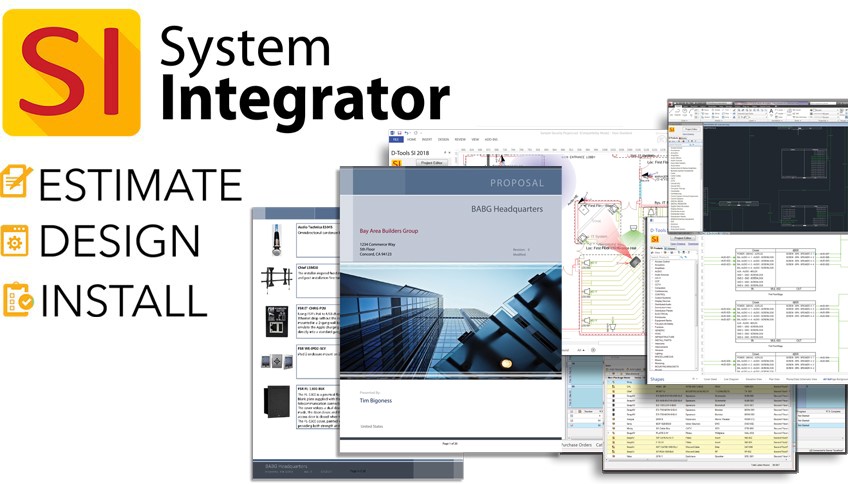 D-Tools' cloud-based platform, D-Tools Cloud, is a powerful and easy-to-implement multi-OS, web-based SaaS solution that drives sales and increases profitability from any web-enabled device. D-Tools Cloud offers sales pipeline management, on-the-fly estimating from any mobile device, intelligent visual quoting, interactive system design presentations, product procurement using supplier-authorized dealer-specific pricing, and a full project management suite of capabilities.
Sony's integrated dealer-specific pricing via TechData in D-Tools Cloud provides the following valuable benefits to system integrators:

Instant access and a seamless means of quickly connecting to their unique pricing—including promotional pricing or standard base pricing

Ability to deliver accurate quotes while expediting the generation and throughput of proposals, allowing them to close business faster

Assurance that product and pricing information on purchase orders is always up-to-date

Delivers a friction-free and highly efficient sales process – real-time proposal generation, e-sign capabilities, mobile payment processing

Offers a data-driven, collaborative system design process for clearer communications across teams and with clients

Instantaneously and significantly expands the list of products available to D-Tools Cloud users
Sony dealers interested in learning how to leverage D-Tools Cloud can register for an extended free trial of the platform, courtesy of Sony, by visiting: https://www.d-tools.com/d-tools-sony-free-trial.
To learn more about D-Tools software offerings, visit www.d-tools.com.  
About D-Tools, Inc.
D-Tools is a worldwide leader in accessible, highly accurate business software that caters to the unique and diverse needs of systems design and installation firms. The company's on-premises software, System Integrator™ (SI), and cloud-based platform, D-Tools Cloud, are robust solutions that help manage all aspects of an integrator's business, including sales, comprehensive system design, project documentation, procurement, project management, and on-going servicing. Today, nearly 7,000 companies in over 90 countries use D-Tools' award-winning software to streamline business processes, leading to improved operational efficiencies and increased profitability.
Find product updates and related information by following D-Tools on Twitter, Facebook, and LinkedIn.
D-Tools Media Contacts
Tim Bigoness, D-Tools, (925) 270-4102, [email protected]
Katye (McGregor) Bennett, KMB Communications, (425) 328-8640, [email protected]
All products, product names, trademarks and registrations mentioned are the property of their respective owners, all rights reserved.
# # #