Helsinki, Finland, October 13, 2021 — Henkka Niemisto has been a go-to mastering engineer for genre-pushing artists across Europe and in the UK for the last thirty years. Building his reputation on creating the perfect balance of emotion and detail in his work, he's been the crucial finishing touch on releases for artists like KSI, Stormzy, and Not3s. Always looking to stay one step ahead of his client's needs, Niemisto has recently outfitted his studio for a complete 7.1.4 surround setup, making it the first Dolby Atmos-certified room in Finland. To do this, he has utilized a full complement of Amphion monitors and bass extension systems to give him a robust, full-range system that can handle the imaging and depth of field needs required by the next generation of immersive audio projects in music, film, and TV.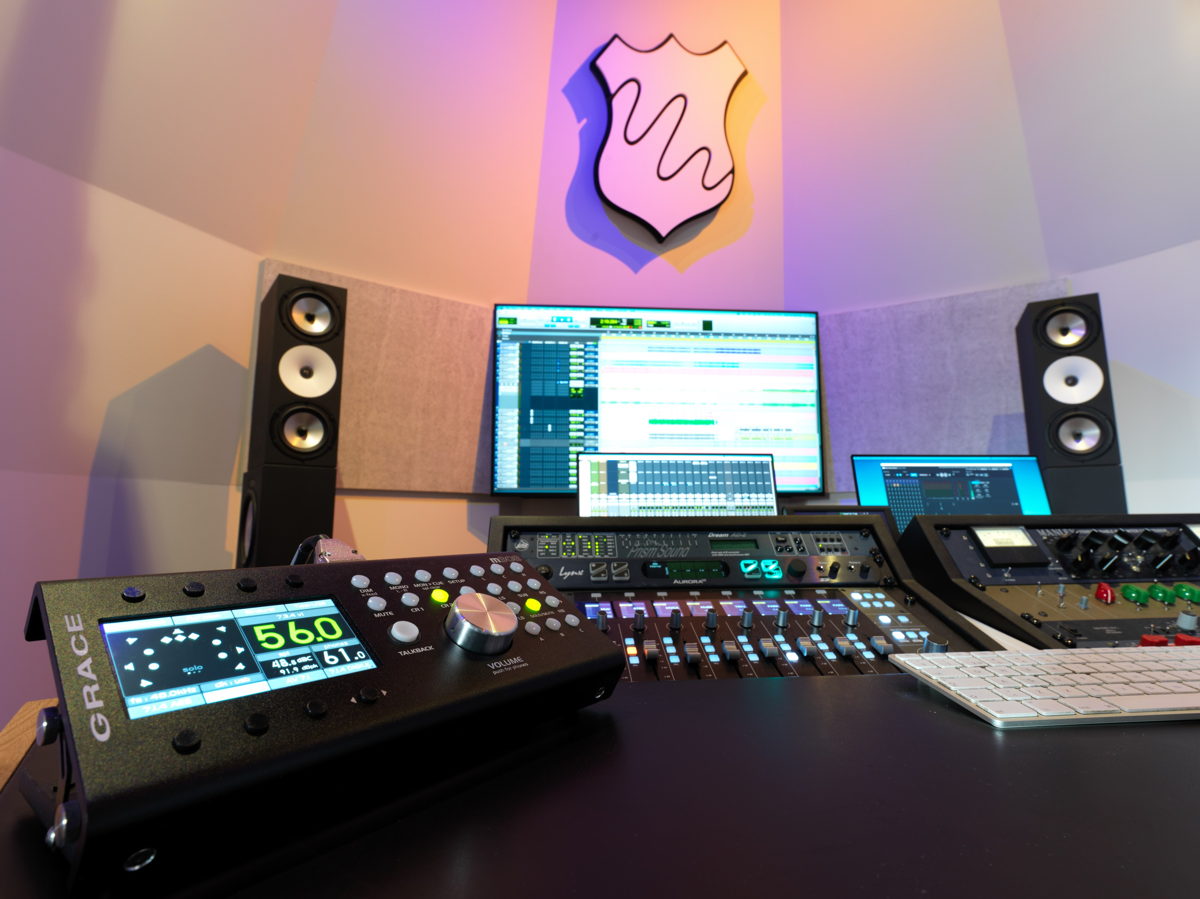 A new paradigm for emotional impact
Niemisto's attraction to working in surround sound is an extension of his overall mastering philosophy — one which prioritizes the feeling of the music over the technical aspects. Although he's often experimenting with equipment to get the most out of his setup, he never loses sight of what's most important. "I think it's very easy for engineers and producers to get lost in the equipment side of all of this," he explained. "I used to think that way and be very technical, but I realized that focusing on the emotional impact was so much more important to the listener."
"I often joke that we're in the 'air business' because all of this sound coming out of a speaker is ultimately air pressure," he continued. "Therefore, as mixing and mastering engineers we want to find the best ways to project the emotion of the artist into the listener and turn that air pressure into a pure feeling that they can understand and experience."
In his pursuit of new ways to maximize that experience, Niemisto has always taken on surround sound projects in addition to his regular mastering work. Despite this, he often felt that the format had limitations that kept it from being truly transformative for the average consumer. When major streaming services announced support for Dolby Atmos in the last year, he realized there was an opportunity to finally take advantage of the format in a way that consumers could appreciate, as well as staying ahead of the curve for his clients. "Atmos is a real gateway for consumers into immersive sound because of how well it translates to different listening devices and headphones," he said. "Amphion monitors have always excelled at translation and have been a part of my setup for years, so they were the obvious choice when I decided to set up for Atmos."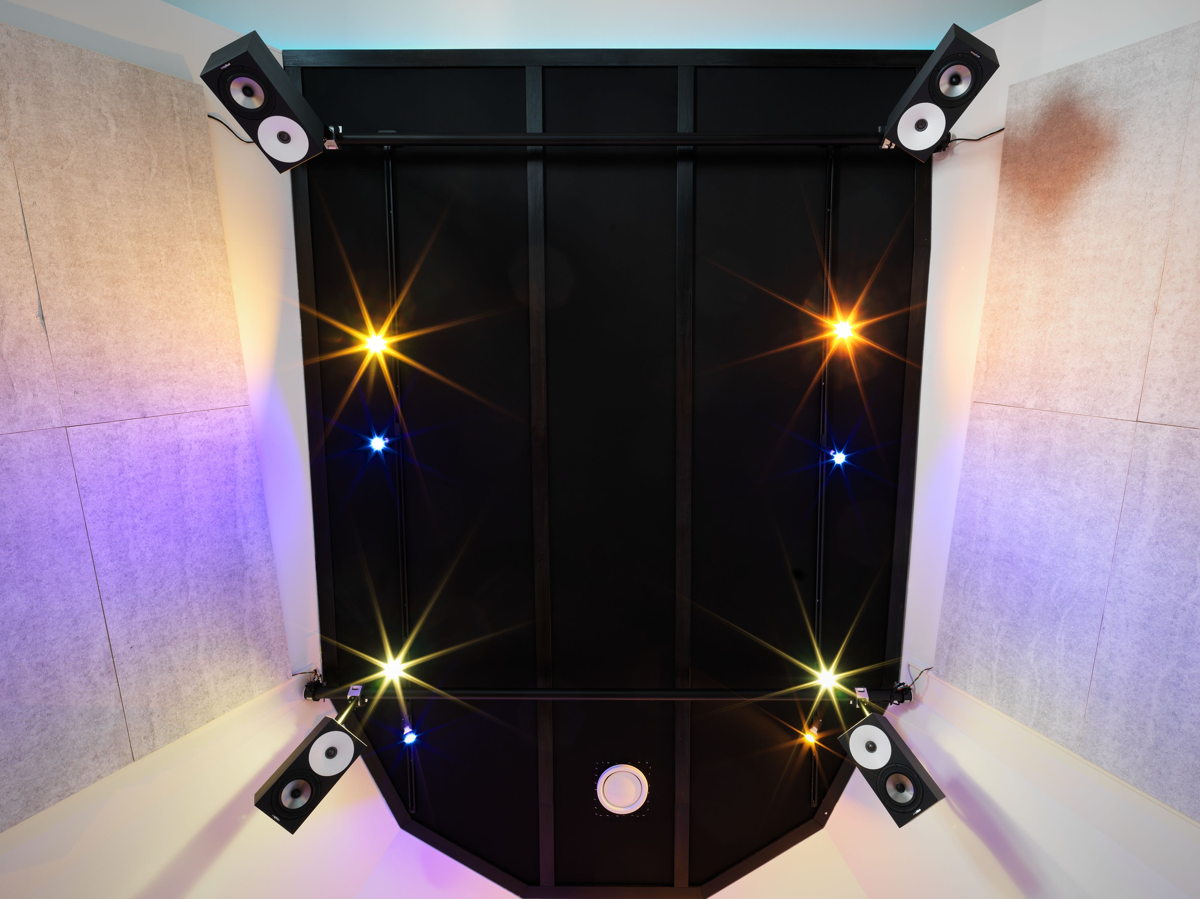 Maximum resolution for the smallest details
As a long-time Amphion user, Niemisto utilizes Amphion Two18 monitors and BaseTwo25 bass extension system as a full-range stereo system for his mastering workflow. To augment this for Atmos, which he is currently both mixing and mastering in while the industry catches up, he has added One18s for his back and surrounds, One15s for his ceiling monitors, and FlexBase25 as LFE. The system is powered by an Amphion Amp400.8 and a pair of Hegel H30s. "Amphion speakers are designed for maximum resolution, so that's immediately a clear step up when working with Atmos," he explained. "There's nowhere to hide in an Atmos mix, so you need tools that will give you a full and honest 'picture' of everything."
While the temptation for bombast is obvious in an immersive mix, Niemisto says that often the most effective and emotional details are the most subtle. Especially when working on pieces of music that aren't attached to film or TV, he notes that the richness of the soundscape benefits most from a gentle hand that knows to showcase these details with care. "It can't be fireworks on every track, it'd be a completely exhausting listen," he said. "I definitely make the most of the fullness, but those small, delicate details are often the things that are the most affecting to hear."
"I've had other producers and record executives come to my studio to listen to Atmos mixes and leave in tears because of how much they can hear," he continued.  "It's so much more emotional without an image to focus on, and it's incredibly rewarding to see how much of an effect it can have."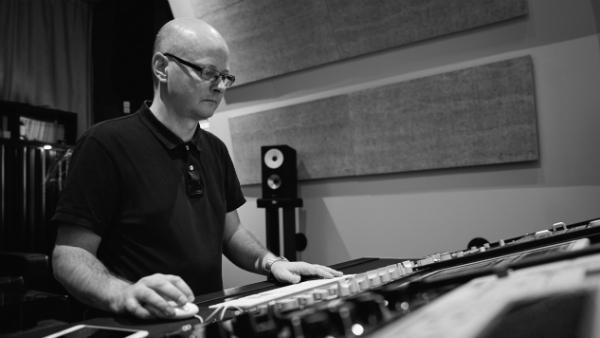 "That's why Amphion is exactly the right tool for this," he concluded. "It allows you to hear all of this and make the right decisions, every time."
For more information about Henkka Niemisto, please visit: http://henkkaniemisto.com/
For more information about Amphion, please visit: http://amphion.fi/create/
About Amphion
Amphion Loudspeakers Ltd. was established in 1998. We design and build loudspeakers that are characterized by honest and accurate sound reproduction. Precise driver integration ensures world-class imaging and phase coherency. Controlled dispersion technology helps achieve more stable results in a variety of room acoustics. All products are handmade in Finland (and the Amphion amplifiers are assembled in Finland) to ensure enduring listening quality.
Latest posts by Hummingbird Media, Inc.
(see all)