Niles again alters the home audio industry with the MRC-6430, an expandable six-source, six-zone audio controller running the new Niles Auriel™ software controlled by the user-friendly Auriel App.
PETALUMA, CALIFORNIA — Twenty-five years ago, Niles® launched one of the world's first multi-source, multi-zone audio systems, and effectively changed how the world thought about music in the home. Today, Core Brands, a Nortek company (NASDAQ: NTK), is changing perceptions again with the introduction of the next-generation, easy-to-install, and easier to enjoy Niles MRC-6430 whole-home audio controller that puts up to six distinct music sources at a homeowner's fingertips and lets them easily play different music in up to six rooms.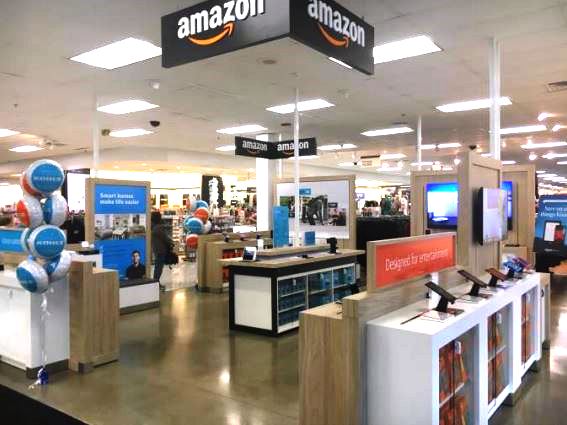 Powered by the new Niles Auriel software and app, the MRC-6430 is the first-in-its-class multi-room audio chassis that integrates multi-room audio and home theater control in a way that is both simple for the installer to set up and easy for the homeowner to enjoy.
"With Auriel and the MRC-6430 we are making multi-room audio simpler than ever to install and use," Yann Connan, Core Brands' Director, Audio Segment, said today. "The number one concern for buyers is that multi-room audio controllers are complicated, so we developed the Auriel software to show them just how accessible it can be. With any smartphone, tablet or Niles in-wall touch panel, users can now quickly select what source they want to play and in which rooms they want it to play. We had the system integrators in mind as well, with the flexibility to include both IP and IR controlled devices, complete GUI generation and six routable IR outputs for external component control. Auriel is wizard-based to reduce installation and set-up time to a fraction of other multi-room systems."
The Niles MRC-6430 multi-room audio controller delivers its amazing sound throughout the home using an intuitive user interface with options that include a handheld remote, a seven-button keypad, a choice of touch panel devices and of course smartphones, tablets and personal computers. The MRC-6430 makes it possible to listen to any source, in any room, at any time – even if someone is already listening to something different in another room. This means mom and dad can relax with smooth jazz in the kitchen while guests enjoy classic rock in the living room and the kids sing along to top 40 hits in the backyard, and each group can change their own volume and skip tracks right from their smartphone.
Driven by Auriel and using TCP/IP, the MRC-6430 operates with virtually zero latency and is ready for future expansion into lighting control, remote management and HVAC control. That's because Auriel is based on Core Brands' ELAN Control Platform. Auriel leverages the ELAN g! interface to deliver its seamless control consistently across all interfaces. The advanced digital amplifier delivers 30 watts to each zone. System configuration takes just minutes via a tablet, Windows or Mac computer, and each zone features its own bass, treble and volume setting that can be adjusted from the Auriel interface.
The MRC-6430 can then be managed from a variety of mobile devices like the iPhone®, iPad®, Android® phone & tablets, plus Windows® or Mac®-based computers, that provide not only control but display metadata such as playlists and album art—even station information. The intuitive interface renders identically across devices enabling simple and convenient control by all.
The set-up is integrator-friendly. Through the Auriel wizard and a tablet or PC, the installer is whisked through simple decisions that quickly configure the system for sources, zone preferences, user interface customization & home theater control. For larger homes, two MRC-6430s can be paired to create a six-source, 12-zone system. Additionally, all zones are equipped with fixed or variable pre-outs for all zones, making it easy to add power and volume with Niles System Integration Amplifiers®.
With an optional Niles DBI-2 interface, homeowners can also route their doorbell through the system, which temporarily mutes music so that the doorbell can be clearly heard in every room.
Once again, Niles has redefined whole-home audio with the Niles Auriel MRC-6430 system.
About Niles®
For over 35 years the Niles brand has been synonymous with audio/video custom installation products and accessories that delight installers and their customers. Additional information is at www.nilesaudio.com.
About Core Brands, LLC
Niles is a brand of Core Brands, LLC, a Nortek, Inc. (NASDAQ: NTK) company. Core Brands combines the product innovation and marketing strengths of iconic and award-winning audio, power management, and control brands to deliver a portfolio of connected home solutions to its channel partners and end-users. Visit www.corebrands.com for more information.
Core Brands, LLC is part of Nortek's Technology Solutions Group (TSG), a group of top product brands that together offer the leading global portfolio of residential and commercial automation and control solutions and related products, delivering innovative entertainment, security and convenience solutions to millions around the world. Nortek, Inc. is a global diversified company with leading brands and innovative, technology-driven products and solutions for lifestyle improvement at home and at work. For further information, please visit: http://www.nortekinc.com/products/technology-solutions/.
Contact:
Bob Griffin
Griffin Integrated Communications
(212) 481-3456 x16
Latest posts by griffinpr
(see all)