2016 was another tumultuous year for CE and appliance retail, as the recovering economy and dealers' improving digital skill sets turned up the competitive heat. Stocked with 21st century technologies like 4K UHD TVs, drones, chatty wireless speakers and all manner of connected home appliances, sales would rebound from last year's disappointing holiday season for some, but not all.
Still on the watch list were Sears and hhgregg, whose turnaround efforts remain in play, while Conn's too hit a snag as its in-house credit business continued to feel the pain of cash-strapped customers.
And most mobile and majap retailers took a double hit this fall as hot-as-fire Samsung was forced to recall its flammable Note7 phones and fly-apart top-load washers.
In contrast, Best Buy appeared to turn a corner as operational improvements and e-commerce catch-ups led to sales and earnings gains, giving its key revival architect — finance and administrative chief Sharon McCollam — the green light to resume her retirement.
Also leaving a critical retail role was Bob Baird, who led The Home Depot to major appliance dominance during his 15-year tenure there, while also helping to reshape the majap market.
But all those developments would be trumped by the raucous presidential race, which divided friends and families and put a crimp in pre-election shopping. Going forward, the impact of the incoming Trump Administration on both the CE and appliance industries and the greater economy remains to be seen, but is more than likely to dominate next year's year in review.
JANUARY
Really Big Shew
In a reflection of the recovering economy, January's triple serving of top industry trade shows — CES, KBIS and IBS — brought down the house (the Las Vegas Convention Center and environs, to be specific) with record crowds. CES 2016 drew 177,393 attendees, smashing the Consumer Technology Association's (CTA's) self-imposed attendance cap of 176,000, while the Kitchen and Bath Industry Show enjoyed one of the largest turnouts in the event's 50-year history, with 531 exhibitors. Together with the concurrent International Builders' Show, the appliance and plumbing pair brought in over 110,000 attendees.
Retailers Get Connected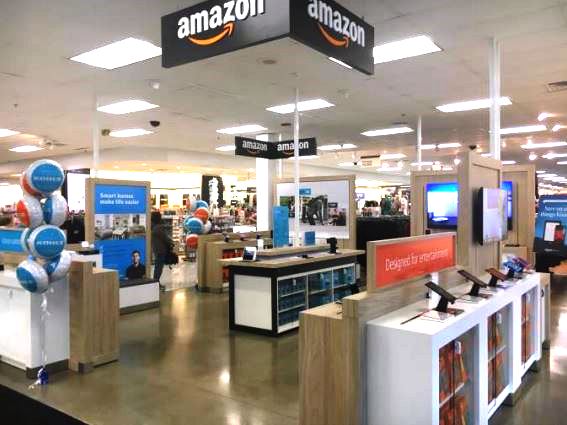 Leading industry merchants, gathered at TWICE's annual Executive Retail Roundtable at CES, agreed that widespread adoption of connected-home technology is imminent, and that whoever figures it out first is in for a considerable payday. Suggestions included a subscription model to capture a recurring revenue stream and an upfront IT support fee that's built into the price of the gear. But the path won't be easy, they said, as even the brightest lights of tech — Google, Amazon, Microsoft, Apple, Samsung, et al. — have yet to tame the IoT beast.
Off To A Slow Start
January was rough on CE and appliance dealers, whose sales fell 4.2 percent to $8.5 billion according to the U.S. Census Bureau. The downturn was due in part to a calendar shift for Super Bowl, which pushed TV sales into February, and to a spate of extreme winter weather that hit much of the country and hindered store traffic. Still, the outlook remained bright for the new year, with total retail sales projected to rise 3.1 percent, the National Retail Federation (NRF) projected.
FEBRUARY
Best Buy's Bombshells
It was a busy month for Best Buy, when in quick succession it projected flat sales for the year, pulled the plug on its third-party Marketplace, and confirmed headquarters headcount reductions. The soft sales outlook was attributed to weakness in legacy CE and mobile market saturation, while the online marketplace, which contributed less than 1 percent of U.S. revenue, was scrapped due to assortment overlap and consumer confusion. As for HQ, several dozen corporate posts were cut following a tough holiday season, although some 90 new positions were being added in web design, cyber security and strategic planning.
Shakeup At Staples
In what chairman/CEO Ron Sargent described as a "streamlining" of the organization, Staples dismissed its North American retail chief and longtime veteran Demos Parneros and combined his job with that of his B-to-B counterpart. The changes, which came amid media reports of hundreds of layoffs at company headquarters, positioned the chain for a go-it-alone future in the event its planned merger with Office Depot would derail. (It did.)
Big Fish, Bigger Fish
Ingram Micro, the world's largest IT distributor, is being acquired by Chinese conglomerate HNA Group for $6 billion. The acquisition will give the California-based supply-chain giant "the ability to accelerate strategic investment" and add "expertise, capabilities and geographic reach," said Ingram CEO Alain Monié — as well as greater access to Chinese markets.
MARCH
Meet The New Boss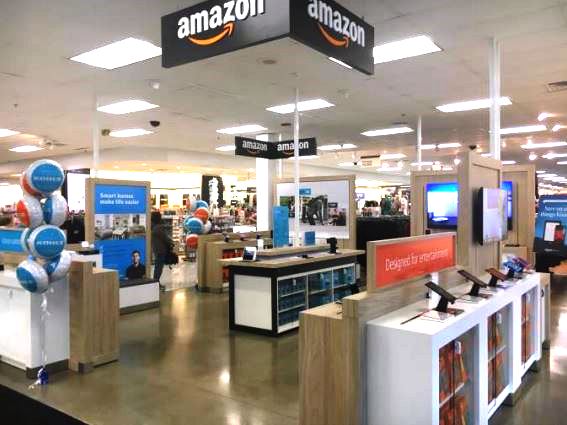 Following a brutal fourth quarter, Sears Holdings brought in turnaround specialist James Andrews — fresh from reviving Royal Philips — as chief administrative officer to oversee a wide swath of corporate functions, including financial planning and analysis, business finance, procurement, and legal and human resources. Chairman/CEO Eddie Lampert said his "capability development" made him a strong fit for Sears' "member-focused transformation."
Conn's Q4 Crumbles
Conn's rapid expansion and lagging infrastructure took a toll on profits during its fourth fiscal quarter, when net earnings fell 93 percent. The 100-plusstore chain, which now stretches from Colorado to the Carolinas, also felt the sting of sales declines and one-time charges associated with the ouster of former president/CEO Theo Wright. But perhaps the biggest challenge facing his successor, Norman Miller, is the company's in-house credit business, which has been dogged by rising delinquency and default rates since the recession.
Chip On Their Shoulders
Retailers have been slow to accept the new generation of chip-embedded smart credit and debit cards, which provide better security than their magnetic-strip forebears. According to a retail review by CardHub (now WalletHub), 42 percent of chains had yet to update any of their payment terminals to accept the new plastic, including No. 3 discounter Kmart. Conversely, Walmart, Target, The Home Depot and Best Buy were all in. But were their shoppers? Forty-one percent of customers said they didn't have, or didn't know if they have, a smart card, and 56 percent said they didn't care either way.
APRIL
RadioShack Reorganizes
The Shack found a new CEO in Target Australia's Dene Rogers, who succeeded Ron Garriques to become the CE chain's second chief executive since it was taken private by hedge fund Standard General last year. In his new role, Rogers said he plan to "reinvent RadioShack's business model to create a dynamic growth company," and will bring the online acumen demonstrated at Target down under and Sears Canada.
Critical Mass For TMO
T-Mobile will open about 1,400 more retail stores this year in an effort to keep pace with its expanding network footprint. On an earnings call, president/ CEO John Legere and chief operating officer Michael Sievert said the magenta carrier will add about 1,000 MetroPCS prepaid stores to its current roster of 7,500 locations, and another 400 T-Mobile showrooms to the 3,600-store flagship chain. The brick-and-mortar buildout should extend the carrier's "marketing footprint" to upwards of 270 million consumers by the middle of next year, up from the current 230 million who live within 10 miles of its stores.
Bob Baird, Round Two
Bob Baird, whose career spans 50 years at some of the biggest names in retail, and helped make The Home Depot a destination for major appliances, left the retail chain he called home for the past 15 years. The kitchen and appliances merchandising VP, whose decisions helped shape the white-goods industry, passed the baton to an early hire, David Passafiume, and launched his own consultancy.
MAY
We Are The Champions
CE sell-through for the 100 largest tech retailers rose 4.3 percent last year to a record $136 billion, a welcomed improvement from 2014's flat revenue tableau. But the top line total masked a good deal of pain throughout the retail landscape. The numbers, developed for TWICE by The Stevenson Company, showed that sales for most ranking retailers were either flat or down, and that the Top 100 increase was largely driven by Amazon — now No. 2 on the hit parade — whose tech revenues rose by more than 28 percent last year to over $23 billion.
Office Depot Deal Un-Stapled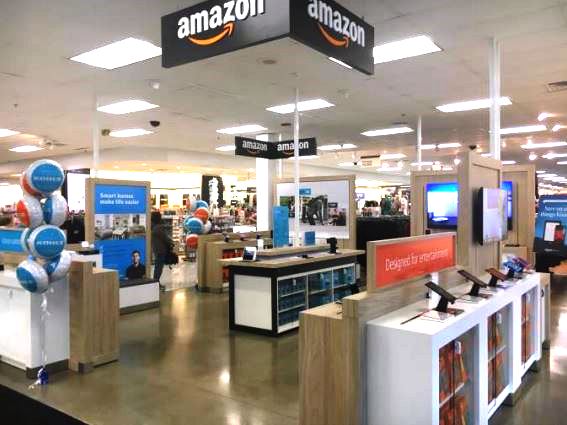 The proposed $6.3 billion merger of Staples and Office Depot was effectively killed this month when for the second time in 19 years a federal judge derailed the marriage at the urging of the Federal Trade Commission due to antitrust concerns.
A Penny For Your Thoughts
Following a three-month, three-market test of major appliances, JCPenney returned to the category in a major way for the first time in 30 years. The chain announced plans to roll out white-goods departments to about 500 locations, representing half its store base, and will begin selling majaps online. The assortment features 150 kitchen and laundry products from Samsung, LG, GE and Hotpoint, some presented within vignettes, and will be pitched by specially-trained sales staff.
Best Laid Plans
In the wake of dour fourth-quarter results, hhgregg's chief financial officer and interim CEO Robert Riesbeck shared his short-term turnaround strategy with analysts. The plan includes a new showroom design that better highlights furniture; extending free delivery to TVs to further goose 4K; and doubling down on appliances by building out its Fine Line luxury majap departments.
JUNE
Appliance Giants
Majap sales by the industry's 50 largest appliance dealers rose 3.7 percent last year to $27.8 billion, TWICE revealed this month. The stats, developed for TWICE by The Stevenson Company, also showed a 19 percent drop in white-goods revenue at Sears, the one-time prince of appliances, which slipped to third place behind Lowe's and Home Depot.
Brexit's Bite
Tech and appliance retailers should be largely unaffected by Britain's departure from the European Union … with three exceptions. GameStop, Office Depot and Staples each have varying degrees of Continental exposure, according to Credit Suisse. Office Depot, which suffered the deepest downturns during past European economic crises, continues to lead the pack, with about 19 percent of its offshore sales derived mostly from Sweden and France.
Bye Bye Best Buy
Best Buy's famed chief financial and administrative officer Sharon McCollam, who was lured out of retirement to help orchestrate the chain's turnaround, stepped down this month, her major work accomplished, to pick up where her personal life left off. Elsewhere, in an effort to boost its services business, Best Buy has begun testing a free in-home advice program to help customers overcome their techno pain points. The initiative is designed to buoy Best Buy's Geek Squad business, which has been beset by steady revenue declines, and to help differentiate the chain from its competitors, as an increasingly complex web of IoTconnected products generate greater demand for tech support.
Pick A Number
Exactly how vast is Amazon's "endless-aisle" assortment? In a word, staggering. Market research consultancy 360pi found that Amazon and its Marketplace sellers offered 31,604,887 electronics-category products and 82,039,731 cellphones and related accessories as of this month. The third-party sellers are a force multiplier that swells the assortment 30-fold across all product categories, the research firm found.
JULY
School Daze
Total back-to-school spending is expected to grow 11 percent this season to $75.8 billion, as shoppers "stock up" rather than "make do," the National Retail Federation (NRF) said. According to a consumer survey by the trade group, K-12 families planned to spend $8.3 billion on CE this summer ($204 on average), while college kids and parents were expected to buy $11.5 billion in tech ($211 per household). The top product choices, according to a separate survey by Rubicon Project: laptops, tablets, mobile phones and headphones.
Storefront Vendors
Summertime and the living was queasy for retailers faced with brick-and-mortar competition from manufacturers. Two new vendor showrooms opened this month in Manhattan: a 4,200-square-foot flagship Sonos store with seven listening rooms, and a FujiFilm Wonder Photo Shop that sells film and print services. They would be joined one month later by Sony Square, a cavernous, interactive display space and retail store for the company's current and future wares.
The Kenmore Konnection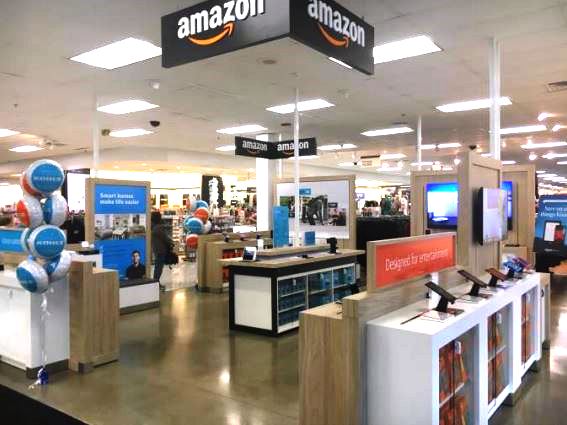 Sears' venerable Kenmore appliance badge is now appearing on a two-series line of aggressively priced HD and 4K UHD LED TVs. Following the no-menclature of its private-label majaps, the HD sets carry the Kenmore name while the step-up 4K models are labeled Kenmore Elite. The TVs, along with a new Kenmore smart thermostat and DieHard Bluetooth speaker, are "unleashing the power of these iconic brands by entering into these new categories," said private-label president Tom Park.
AUGUST
Staples Unplugs
Staples confirmed that it is discontinuing Staples Connect, one of the earliest retailer-specific smarthome platforms, and is supplanting the Zonoff-based program with Z-Wave-compatible products. Staples Connect was launched in 2013 and encompassed some 150 products from more than three dozen vendors. The move, the chain said, was prompted by "changing market dynamics and a focus on more business-oriented solutions."
The Comeback Kid
hhgregg appeared to be coming out of its tailspin. Under the watch of newly appointed CEO Robert Riesbeck, the appliance, CE and furniture chain stemmed the tide of widening losses and steepening sales declines during its fiscal first quarter, which was highlighted by improving comp sales and rising gross margin.
Connected Cradle
Target, already an aggressive player in the smarthome category, extended its IoT beachhead into baby products. The No. 2 discount chain added 4-foot Connected Nursery sections within the baby monitor aisles of about 450 Target stores. The sections hold seven smart devices including monitors, a temperature tracking patch, and a combination rubber ducky, night light, lullaby and storybook, at retails ranging from $20-$200.
SEPTEMBER
Good Timing
Just as retailers were gearing up for the approaching holiday season, two of the biggest chains received unwanted publicity: Best Buy, which got slapped with a $3.8 million fine for knowingly selling recalled products, and Sears Holdings, whose Kmart closings and liquidity concerns are further vexing anxious vendors.
Girl Power
Shira Goodman, who was named interim CEO at Staples in June, got to keep the corner office. The former North American operations president was cited by the board for "her long tenure and deep understanding of our industry" and "the outside-in thinking critical to competing in today's marketplace."
What's In Store From Amazon
Amazon is already giving retailers a run for their money online; now it's spreading its tentacles into shopping malls. The e-tailer is expected to open 10 more mall-based popup boutiques this holiday season, for a total of 31, and could open upwards of 70 more next year, Business Insider said. The 300- to 500-square-foot shops carry the company's proprietary tech devices and assorted non- Amazonian accessories.
Found Money
Panelists on a TWICE webinar about competitive strategies for independent dealers agreed that the channel is often overlooked as a key conduit for sales, product presentation and customer support. But what they may lack in reach is often made up for with individualized service, and millennials' preference for shopping local. A robust website with full product information and store directions can further level the playing field, participants said.
OCTOBER
Black Friday Jumpstart
Before the kids could even don their Halloween costumes, Sears fired the first round of holiday sales with a three-hour promotional event promising the lowest prices of the season. Meanwhile hhgregg joined a growing list of national, regional and local retailers who are keeping their stores closed for Thanksgiving.
Make Room For Daddy
Hisense revealed plans for a stepped up retail presence in 2017 with expanded roles at two of the nation's largest chains. The vendor, which has long provided private-label Insignia TVs for Best Buy, will get its own dedicated in-store TV section next year, while Lowe's will extend its selection of Hisense-made portable ACs to also include wine coolers and full- and compact refrigerators.
White (Goods) Christmas
Christmas came early for appliance dealers who were shipped a wealth of new holiday arrivals. Among the late-season launches: a Maytag top-loader with the market's largest agitator; the addition of a black stainless finish to the sleek, pro-style LG Studio line; and a new pair of Discover touch-panel induction cooktops from California's own Dacor.
L'Eeggo My LeEco
As if retailers didn't have enough competition from each other, another tech vendor was about to enter the direct-sale waters. China's LeEco, a maker of cars, bikes, TVs and mobile phones that are synced to its content-and-services ecosystem, is planning a U.S. debut this holiday season via a forthcoming e-commerce site. But it turned out Best Buy, Target, Amazon and assorted wireless stores would soon join the party.
NOVEMBER
Hail To The Chief
Two of the industry's leading trade groups, the Consumer Technology Association (CTA) and the National Retail Federation (NRF) offer their congratulations to President-elect Trump following his upset win this month. Still, CTA chief Gary Shapiro expressed concerns for the CE industry under Trump, given his lack of tech policy and tough talk on trade.
Best Buy's Samsung Hot Foot
Best Buy and its investors rejoiced over a better-than-expected 55.2 percent profit gain in its fiscal third quarter, but the retailer warned of a $200 million revenue hit in Q4 stemming from Samsung's recent Galaxy Note7 phablet and top-load washer recalls. The products were pulled from sales floors due to the potential for overheated batteries and exploding washer tops.
Circuit Reconnecting
After delaying a planned springtime start, Circuit City said it's now back on track for a marketplace comeback in 2017. According to CEO Ronny Schmoel, who purchased the brand and its assets last year, the team is taking its time to get it right, which includes a new, larger store format and a sharper focus on millennials, Gen-Xers and Gen-Yers.
Monday, Monday
Cyber Monday, the much-vaunted digital discount shopping day, was actually tied for online dollars by Black Friday. According to Adobe Digital Insights, each day drew a tad over $3.3 billion in online revenue, although Black Friday also stood out for another reason: It marked the first time ever that mobile-originated sales topped the billion-dollar mark in a single day.
DECEMBER
Glad Tidings
It's shaping up to be a holly, jolly Christmas for tech and appliance dealers. Sales within that channel soared 27 percent over Thanksgiving and Black Friday compared to last year, and the CTA expects total tech spending for the November to December period to rise 3.1 percent to a record $36.1 billion, led by TVs, tablets and smartphones. Merry Chrismukkah!