2015 proved to be another transitional year for CE retail, but this time with greater traction and momentum.
Change happened all about the industry this year. On the product front, emerging tech from fitness bands and smart appliances to drones and virtual reality visors continued to capture the imaginations of consumers, who increasingly gave the cold shoulder to legacy devices like tablets and yes, even TVs.
The latter found renewed momentum, however, in 4K UHD displays, whose fourth-quarter price drops put them within reach of most U.S. families.
Consumers too had undergone a fundamental change in the way they shop, by letting their fingers do the walking on their mobile devices, making m-commerce a force to be reckoned with.
In turn, retailers like Walmart, Target and Sears stepped up investments in mobile shopping apps, and their seamless integration into e-commerce operations and in-store pay and pick-up options. Others, like SoCal's Video & Audio Center and luxury majap and plumbing chain Pirch, saw the future of brick-and-mortar in compelling, interactive showrooms and, like Apple and Microsoft before them, modeled their stores accordingly.
For other merchants the changes were more fundamental. Best Buy forged ahead with its Renew Blue turnaround initiative under chairman/CEO Hubert Joly, and with the support of vendors who turn the stores into branded showcases, the company came roaring back from what many had considered the brink of insolvency just a scant three years ago.
RadioShack too underwent myriad ch-ch-ch-changes, including bankruptcy, new ownership, widespread store closures and a new partner in Sprint. The gamble, by winning bidder Standard General, is to return the iconic chain to its roots as America's local CE convenience store. Whether that bet will ultimately pay off remains to be seen.
For others, the transition was personal and final. This year the industry bid adieu to Bob Abt, who created the retail wonderland that is Abt Electronics; Tom Stemberg, who envisioned, co-founded and led Staples; Paul Goldenberg, who championed large-screen displays as the self-appointed "King of the Big TV" at L.A.-area chain Paul's TV; and veteran retailer, buying group exec and tireless independent dealer advocate Ed Knodle.
May the wind be always at your backs gentlemen, and to all our CE retail friends, happy holidays and a prosperous new year.
JANUARY
Yuletide Bright, Finally, For CE
As retailers finished counting up their Christmas receipts, it appeared that CE merchants finally found their businesses rebounding, if not downright booming, after years of recessionary beat down. Apparently a combination of lower gas prices, greater consumer confidence and a revived TV category made Holiday 2014 the best since the banking crisis of 2008.
Sears Making The Connection
In an effort to overhaul its CE business, leverage its in-home services expertise and catch the coming connected-device wave, Sears said it began rolling out wireless Connected Solutions shops to hundreds of flagship and Kmart stores around the country, and is preparing a major home automation prototype installation in San Bruno, Calif.
FEBRUARY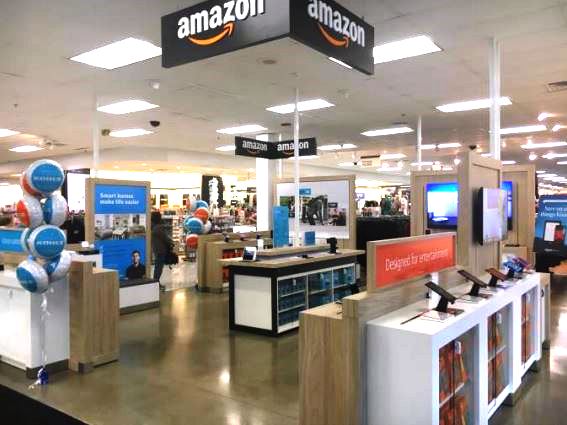 RadioShack Shellacking
After years of corporate and customer neglect, and despite a valiant last-ditch turnaround effort, RadioShack finally filed for Chapter 11 bankruptcy protection. The plan: to close half its stores, sell the rest to top lender Standard General, and jointly operate the majority with Sprint. Observers pointed to a waning hobbyist customer base, an over-reliance on mobile and outdated distribution systems as contributing to the chain's downfall, and doubt that many vendors or consumers will miss it.
Office Depot Gets Stapled
Staples announced its intention to purchase No. 2 office supply chain Office Depot in a $6.3 billion cash and stock deal that will give it $39 billion in annual sales, $1 billion in costs savings, and, it argued, its best chance to fend off intense competition from national discounters and Amazon. The acquisition was pushed by activist investor and major shareholder Starboard Value, which lost patience with the chains' sluggish comp sales and threatened "significant" management changes if no action was taken.
MARCH
Sony Closes The Door On Its Stores
Sony ends a decade-long reign as a CE specialty chain with its decision to close eight of its 10 remaining company-operated retail stores. The move came amid continuing corporate losses, and A/V division spinoff and the closure of all stores in Canada. Once the 20th-largest CE dealer in the U.S., Sony Stores' legacy will continue through its lone New York City showroom and the hundreds of in-store Experience shops placed with retail customers.
Big Sky
As Sony ratchets down, Nebraska Furniture Mart ramps up with a series of soft-opening events at its third and largest mega-store, a 560,000-square-foot retail behemoth that befits its Texas home.
Ed Knodle, 62
Longtime retailer, buying group executive and advocate for the independent dealer Ed Knodle died this month at the age of 62. Starting out in his family's CE retail business, he later worked for the MARTA buying group, Aronson Furniture in Chicago, Standard TV & Appliance in Portland, Ore., and eventually led NARDA, the educational and advocacy trade group for independents. He last served the Nationwide Marketing Group, as member development VP.
APRIL
The Shack Is Back
A revamped RadioShack began taking shape this month with a new owner, fewer stores, a smaller assortment, and a major new partner in Sprint. Standard General, which bought the best 1,743 stores and the RadioShack name in a series of bankruptcy auctions, said it will share 1,440 of those locations with the mobile carrier, which will occupy about a third of the sales floor and handle all cellular sales.
Sittin' On The Dock Of The Bay
The import slowdown that impacted retailers all winter finally began easing as labor leaders representing West Coast dock workers agreed to a tentative new contract. Cargo volume was expected to rise 8 percent this month from last year, although a backlog of goods continued to weigh on dealers like Conn's, which said the inventory constraints contributed to a 6.8 percent comp decline in March, compared with a year-ago increase of 18.1 percent.
MAY
CE Dealers Stay The Course
Sales held steady for the nation's largest CE retailers in 2014, TWICE's latest Top 100 report showed. Not bad, considering the painstakingly slow economic recovery; major CE vendor and retail restructurings; and a decrease in category floor space as dealers make room for more profitable businesses like furniture and bedding. But the sales results were skewed by Amazon's outperformance in tech, and aggressive store buildouts by chains like Conn's and Simply Mac, which masked what would otherwise have been an estimated 4 percent decline.
Waiting On Win10
Release delays and a dearth of launch details for Microsoft's much anticipated Windows 10 release has left resellers antsy as they prepare their back-to-school strategies. The new OS was seen as a key driver for the critical selling season, and distributors are advising dealers to focus instead on the upgradeability of current Windows 8.1 PCs.
JUNE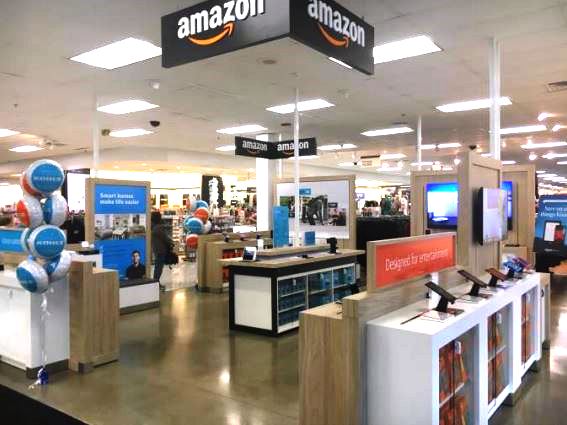 Walmart Recharges Its CE Batteries (Again)
The nation's No. 2 CE retailer is putting fresh fixes and a new management team behind its tech business, which remains one of its largest but most stubbornly stagnant categories. At Walmart's annual shareholders meeting this month, top execs said plans include improved training for CE associates; better access to new products; improved measures to reduce shrinkage; a simplified assortment; better in-stocks; and a new approach to the category, still in the test phase, that will provide "a much better solution for our associates and customers," Walmart U.S. president/CEO Greg Foran told TWICE.
Samsung Burgeons At Best Buy
In the latest move to revitalize its sales floors and share the cost of real estate, Best Buy has extended its branded store-in-store partnership with Samsung to the appliance department. The new area, dubbed Samsung Open House, showcases the vendor's top white-goods introductions from CES 2015 with the help of specially trained Blue Shirts and an 85-inch interactive touchscreen display. The installation, which will also be placed with other major retailer customers, joins dedicated Samsung mobile and 4K sections on Best Buy sales floors.
JULY
Vizio Vies For Custom Channel
Vizio, which made its bones in the warehouse club and discount chain channels, looked to extend its reach into the specialty A/V and custom integration channels this month. Armed with a new line of super-premium UHD full-array displays and a $129,000 120- inch, 4K HDR tent-pole model, the vendor believes that niche retailers will look past its mass merchant heritage and cozy relationship with Best Buy to embrace the one-time upstart brand.
Industry Mourns Bob Abt
The CEO of Chicagoland retail institution Abt Electronics died this month at the age of 77. A self-described "average guy," he built a family business into one of the largest single-store operations in the country, which served as a proving ground for multiple CE and appliance introductions, and as a pioneering online launch pad for vendor-authorized tech sales. The CE Hall of Famer was remembered by the industry as soft-spoken creative genius with a gift for marketing and merchandising.
AUGUST
The Ties That Bind
Apple further tightened its relationship with Best Buy this month by giving the No. 1 CE retailer first nationwide dibs, outside its own chain, on Apple Watch. The first wave of smartwatches hit 100 big-box stores this month, with 900 more locations to follow in September. In addition, Best Buy is expanding its 740 in-store Apple sections with more display tables for phones, computers, tablets and wearables, and was to begin testing the sale of AppleCare extended service plans in 50 stores by holiday.
Sony Shutting Online Store
Another vestige of Sony's once leading retail legacy came down this month: its online store. The company pulled the plug on store.sony.com on Aug. 28, and planned to replace it with an information-only website that showcases the vendor's products and directs shoppers to its authorized retailers. The move, which followed the recent closings of nine of its last remaining 10 showrooms, was in line with Sony's renewed emphasis on its dealer base, and ended another chapter in its storied Sony Style chain.
SEPTEMBER
All Hail UHD
With the holiday season quickly approaching, retail execs were already dreaming of a 4K Christmas. The advanced displays, with their startling picture quality and big-ticket sticker prices, are just what the doctor ordered for dealers beset by flagging foot traffic and faltering margins. What's more, vendors are tying a ribbon on the seasonal gift with a major pricing reset that will put the technology within reach of mass market audience.
There They Go Again
Best Buy continued its in-store subletting spree this month by parceling out dedicated sales-floor space to mobile carriers AT&T and Verizon. The arrangement with the latter called for an initial rollout of nearly 100 "Experience Stores" ranging from 90 to 180 square feet and staffed by Best Buy employees specially-trained at selling Verizon smartphones, tablets, wearables, accessories and data plans. The AT&T shops, to number 250, are to be similarly manned by Best Buy staffers and, in addition to the standard mobile fare, will also feature the carrier's Digital Life connected platform and DirecTV services. And, in a novel twist on its branded-boutique strategy, Best Buy will test 10 of its own stand-alone shops within Macy's.
OCTOBER
Tech Gets Its Holiday Shine On
Holiday sales of CE products are expected to hit nearly $34.2 billion this year, the then-Consumer Electronics Association predicted. Driving the season's projected 2.3 percent increase is greater consumer interest in emerging technologies like smart-home devices, wearable activity trackers and drones, the industry trade group said. Much of that sales action will take place online, where more than half (55 percent) of shoppers are likely to place their CE orders, the association's annual holiday survey showed, although fully 77 percent expect to buy tech in stores.
Paul Bearers
Paul's TV, the landmark L.A. video dealer, is no more, and left the CE retail landscape just weeks after the passing of its founder, Paul Goldenberg, the self-proclaimed "King of the Big TV," who helped bring rear-projection sets to SoCal, and grew his stores into one of the largest TV-centeric chains in the country. Also passing into that good night was Staples cofounder and former chairman Tom Stemberg, who realized the need for an office supply superstore when he was unable to buy typewriter ribbon over a long holiday weekend.
NOVEMBER
Thanksgiving Gobbling Up Sales
Consumers are giving pollsters mixed messages about their Thanksgiving Day shopping plans. According to retail traffic counter ShopperTrak, Black Friday would likely reclaim the throne as the holiday period's biggest-single shopping day amid a holiday backlash that kept some 46 major chains closed on turkey day. But a survey by Accenture showed that 50 percent of Americans planned to hit the stores and mobile keypads on the national holiday. The poll proved prophetic, as a post-Black Friday study by Stitch Labs indicated that CE sales were ultimately stronger on Thanksgiving.
Tiger Unleashed
Systemax ended TigerDirect's spotty retail legacy last month by selling the brand and some of its B-to-B tech assets to business, government and education reseller PCM, formerly PC Mall, for $14 million in cash. The sale, which closed Dec. 1, followed a steady volume decline for the one-time 40-plus-store chain that was founded by felonious Fiorentino brothers. Systemax said it planned to close its last three remaining retail stores and lone distribution center following the transaction.
DECEMBER
Feds Cry Foul
Following years of consolidation in the banking, media, airline and automotive industries, federal regulators suddenly decided to get tough with retail and appliances. This month the Federal Trade Commission moved to block Staples' proposed $6.3 billion acquisition of Office Depot, fearing less competition and higher prices for enterprise-level business that buy their rubber bands and papers clips on contract. The action followed a Justice Department antitrust suit aimed at preventing Electrolux from buying GE Appliances, which ultimately prompted GE to withdraw from the deal. Staples and Office Depot said they plan to contest the FTC's restraining order.
Naughty Or Nice?
With Santa just days away, and the final seasonal tally resting on the last Saturday before Christmas, what can we say about Holiday 2015? A number of things: 1) Black Friday has diminished in importance as Thanksgiving, Cyber Monday and November-long promotions diffuse its impact; 2) m-commerce has reached a tipping point, with more than 70 percent of Walmart.com's traffic coming from mobile devices between Thanksgiving and Cyber Monday; 3) CE remains the holiday king, with nearly half of all adults buying tech over Black Friday weekend, and TVs and gaming consoles appearing on nearly every general merchant's best-sellers list; and 4) Happy Christmas to all, and to all a good night!
Latest posts by Alan Wolf
(see all)