The heads of Walmart and sister chain Sam's Club cited TV and wireless as drags on their CE businesses last quarter.
On a pre-recorded earnings call that accompanied the retailer's third-quarter results, Walmart U.S. president/CEO Greg Foran acknowledged an uphill climb from 1080p to 4K/Ultra HD for its mass-market customer base.
The chain is also struggling with its mobile business, as it continues to adapt to the carriers' transition from traditional post-paid to installment-payment plans.
"While most of the box continued to grow, we still have considerable headwinds in entertainment," Foran said. "A slow adoption of new technology in televisions and the shift from post-paid to installment wireless plans contributed to disappointing sales results."
To address the issues, the discounter is working to update its CE operating model in terms of both customer service and department layout, although "it will take time to get this department where it needs to be," he said.
Meanwhile, wireless also weighed on Sam's Club's quarterly comps, with president/CEO Roz Brewer citing the "negative impact" that the switch to installment plans continues to have on the category. However, imaging and audio performed well, she reported, and the warehouse club is continuing its efforts to refine the assortment.
CE pressures aside, the company turned in a soft performance for the quarter, with net income falling 11 percent to $3.3 billion for the three months ended Oct. 31 amid stepped-up investments in e-commerce operations and store personnel.
Net sales slipped 1.3 percent, to $116.6 billion, and global e-commerce sales rose 10 percent.
At Walmart U.S., net sales rose 3.8 percent to $72.7 billion, and same-store sales increased 1.5 percent, representing the fifth consecutive quarter of positive comps. E-commerce comps rose 15 basis points.
At Sam's Club, net sales rose 1.6 percent to $14.1 billion excluding the impact of falling gasoline prices, and comps edged up 0.4 percent, also excluding fuel. E-commerce comps increased 60 basis points.
In a statement, Doug McMillon, president/CEO of parent company Wal-Mart Stores, said: "We are pleased with the continued sales growth in Walmart U.S. and in our international business. Strong traffic and our fifth consecutive quarter of positive comps in Walmart U.S. stores show we are taking the right steps to win with customers. Although we still have work to do, we are positioning for sustainable growth through investments in people and technology to deliver a seamless shopping experience at scale."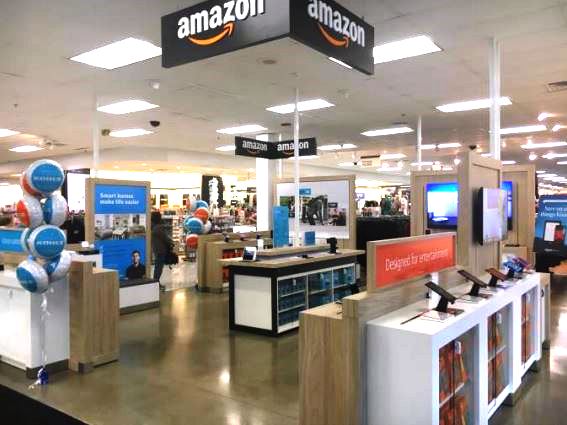 Latest posts by Alan Wolf
(see all)