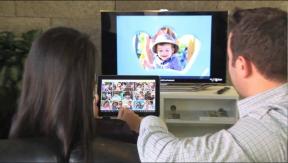 Bentonville, Ark. – Walmart reported modest sales and earnings increases for the third quarter, ended Oct. 31, and mixed results for CE.
Net income rose 2.8 percent to $3.7 billion on continued cost reductions, while net sales edged up 1.6 percent to $114.9 billion. Excluding the negative impact of currency fluctuations, net sales rose 2.7 percent.
"Walmart delivered solid earnings growth," president/CEO Mike Duke said. But he also stressed that "our most important priority is growing top-line sales, including comp sales."
In the U.S., net sales at Walmart stores rose 2.4 percent to $67.7 billion and comps slipped 0.3 percent, while Sam's Club's net sales rose 2.1 percent to $12.4 billion and comps increased 1.1 percent excluding the negative impact of lower gasoline prices. E-commerce sales positively impacted comps by about 0.2 percent at both chains.
During the quarter, traffic decreased 0.4 percent at Walmart and rose 2.4 percent at Sam's Club excluding gasoline, and average ticket increased 0.1 percent at Walmart and fell 1.3 percent at Sam's Club.
Walmart U.S. president/CEO Bill Simon said his division delivered "strong profit results in a challenging sales environment," as operating income increased 5.8 percent to over $5.1 billion.
He said an "October Savings" promotion helped offset concerns over the government shutdown and debt-ceiling debate, and led to improvement in "more challenging categories" like TV.
"We made some progress in TVs, as we've sharpened our pricing strategy on key brands and improved our offering, overcoming share losses in the second quarter," Simon said, resulting in a market share increase of 80 basis points according to The NPD Group.
The chain also saw continued strength in wireless, and was pleased with the early results of new smartphone and tablet trade-in programs, he said.
Sam's Club president/CEO Rosalind Brewer cited the division's positive comp sales and steady increase in traffic, including double-digit growth online thanks to increased mobile web and app usage.
But CE comps slipped by the mid-single digits during the period due to "deflationary pressures in electronics," she said.
Addressing the current quarter, Duke noted, "The retail environment, both in stores and online, remains competitive. Walmart has aggressive plans to help our customers enjoy the holiday season, and there is no doubt that we plan to win for our customers and shareholders throughout the holidays."
Walmart U.S.'s Simon said his team "has developed our best holiday plan ever," but is nonetheless projecting flat comps for the current quarter ending Jan. 31, 2014.
Brewer added that "the holiday season is well under way" at the warehouse club, "and we're investing in price for the fourth quarter." She is projecting comps to range between flat and 2 percent for the current quarter.
Latest posts by Alan Wolf
(see all)