Target will spend billions of dollars over the next three years to remodel nearly a third of its store base.
The effort, announced this week at Shoptalk, an executive retail and e-commerce summit in Las Vegas, is designed to make the discounter's stores more convenient, customized, inviting and reflective of its omnichannel strategy.
To that end, the next-generation redesign will feature two entrances: one for quick pick-ups of online orders, and the other for a more engaging shopping experience.
The fast-track entrance will feature an order pick-up counter, easy access to the grocery section and beer/wine shop, and self-checkout. Customers can also park in designated spaces and have their online orders brought to their cars.
For the more leisurely shopper, a revamped floor layout will feature curved, more circular center aisles lined with cross-merchandised vignettes and elevated product presentations to encourage traffic flow throughout the store.
In a departure from current design, the stores will be fronted by large glass windows, and will feature stenciled concrete floors and "unique lighting" inside, the retailer said.
The first full incarnation of Target's "reimagined" store will open this October in the Houston suburb of Richmond, Texas. The new, 124,000-square-foot location will serve as the template for 500 full remodels in 2018 and 2019.
The final store design will also be influenced by 40 partial remodels, also due this October, which will provide customer feedback and "learnings."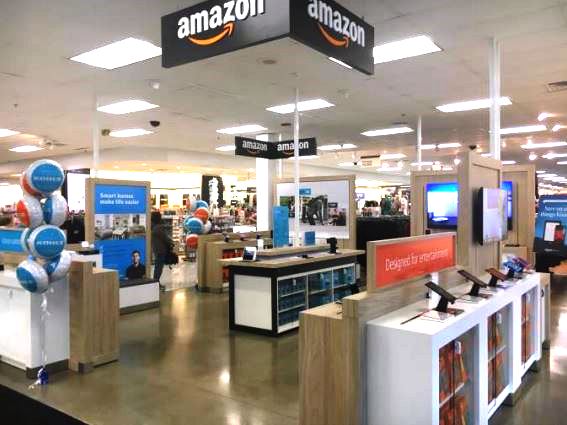 A separate entrance for quick excursions will feature a dedicated counter for online orders.
"With our next generation of store design, we're investing to take the Target shopping experience to the next level by offering more elevated product presentations and a number of time-saving features," said chairman/CEO Brian Cornell. The goal, he told Shoptalk attendees, is "taking a customized approach to creating an enhanced shopping experience."
The remodeling effort is part of a $7 billion capital investment program, announced last month, which followed a disappointing fourth-quarter showing. The plan also calls for the opening of more than 100 small-format stores over the next three years that will be used to back-fill urban neighborhoods and college towns.
See:Target Goes Wide With Smaller Stores


The stores will be fronted by large glass windows in a departure from current design.

Latest posts by Alan Wolf
(see all)