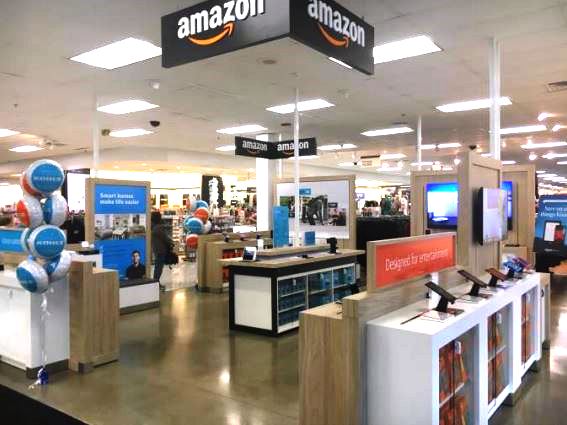 Part II in our roundtable. See also: Distributors Embrace Home Automation, Thorny Issues & All
TWICE: What have been the biggest challenges with home automation?
Jeff Davis, sales senior VP, D&H Distributing: The biggest challenge in accommodating the explosion of home automation products has been to provide consumers with a way to organize and control the abundance of smart devices that are at their disposal.
Certain systems such as the Wink Connected Home system offer hub-like applications that fit this purpose. D&H has embraced categories including home healthcare devices such as Fitbit, which had significant sales momentum, plus smart-home products ranging from physical security devices to automated, multi-purpose lighting products to smart thermostats and products that monitor power consumption.
Gilly Bailey, Climatic: Early on our biggest challenge was the pace at which the landscape changes. New providers, new products and constant acquisitions made so many of the offerings look like short-term opportunities where, in our opinion, you need a long-term relationship to be successful.
We tackled that issue that by aligning ourselves with the brands offering complete solutions that we believe best understand the value that professional services and independent retail support bring to their products.
Fred Towns, New Age Electronics: In terms of challenges, there is still a lack of education around the home automation category as a whole. We are helping retailers bring their customers true plug-and-play products that are easy to understand, install and use long-term, which makes the category more approachable. Retailers have to keep it simple and demonstrate how products can enhance their customers' lifestyles to see long-term success in home automation.
Warren Chaiken, president/CEO, Almo: In the IoT space, Almo is on the forefront with products that connect. The real challenge, however, is ensuring the devices communicate in a way that is efficient and safe for the end user.
As a distributor of Samsung major appliances, we are already seeing products that are equipped to be true IoT hubs for a smart home. For example, the new Samsung Family Hub refrigerator has a 21.5-inch LED display making it ideal for grocery management, family sharing and entertainment. And it has built-in cameras so it's possible to check what's in the fridge from a mobile device.
Curt Hayes, Capitol: As fast as home automation is evolving, the biggest challenge has been communicating the value of some of the newer, simpler options to our CI customers. We have to do a better job of showing how a wider range of options will help grow their bottom line, even when that means including DIY-type products on the menu.
Marco Cardazzi, ADI: The biggest challenge we face is bringing local security dealers on board with home automation. As a relatively new technology and idea, the Internet of Things [IoT] is an ever expanding ecosystem. Once traditional security dealers start to test the waters, they will see expanding a homeowner's connected and controllable products as a fairly easy sell and the value will become apparent. Home automation is a large area of focus for ADI, and a driver of the security/intrusion market for 2016 and beyond.
Dennis Holzer, PowerHouse Alliance: The challenges are two-fold: one, to make sure my distributor members are up to date on what technologies and products are currently in-demand within this rapidly evolving space. And next, we have to ensure that our dealers are also aware of these options we embrace, and to provide timely trainings so they understand what the products can do, how they are installed and how they can be incorporated into their existing offerings.
Tate Morgan, Petra Industries: As I mentioned, we have products that work with multiple technologies. This also represents the biggest challenge because without a dominant ecosystem of products and a lack of compatibility between platforms, dealers and consumers are hesitant to embrace one of the many options. Customer awareness of how internet-connected products in their homes can simplify everyday tasks and improve their quality of life will be the key to success in this category.
Steve Presti, Easy Access Distribution/Catalyst AV: The biggest challenge is making sure you have a sales staff fluent in network system design, and we do. You have to have people on staff that can design and system engineer a project for your customers, and educate them on the absolute benefits of building a solid network backbone for all of their projects. Catalyst AV and Easy Access Distribution are such keen proponents of dealer/integrator training and education.
We just had two very successful trainings, in Boston and Connecticut with Dave Donald of Kaleidescape and Ken Eagle of Atlona on complimentary aspects of 4K installations and 4K content. Dealers and integrators are eager for these hands-on educational/training events.
Timo Hildebrandt, AVAD: The biggest challenges for dealers in the home automation market, until most recently, were developing the necessary networking skills to install complete solutions, and developing the confidence to install emerging technologies.
Over the last few years there has been a lot of speculation regarding the evolution of communications technologies in home automation products, with certain manufactures using Wi-Fi, ZigBee, Z-Wave and so on over other available technologies. At this point manufacturers have settled in with one technology, and in most cases integrators have built their business and solution offerings around one or two home automation partners. Dealers have become product experts by understanding the benefits and limitations of each of their offerings' device types, and understanding how to integrate subsystems that might not have originally been part of their product offerings.
Additionally, vendors have streamlined the solution offerings to decrease complexity to ensure seamless product integration, which in turn provides a better customer experience. All the while manufacturers have continued to build smarter products with greater bandwidth requirements.
Now, more than ever before, dealers are focusing on the network solution as heavily as they are focused on the automation solution. Dealers understand that the customer experience will be heavily seeded in the successful deployment of a well-designed network solution.