Retailers, particularly those that compete in appliances with Lowe's, The Home Depot and Menards, have been known to refer to the home-improvement channel as lumber yards.
Well, Lowe's is here to dispel that notion once and for all.
First of all, for the past the three years the No. 2 home-improvement chain has been No. 1 in majaps, displacing Sears, the long-reigning white-goods king, with 11 percent sales increases in 2013 and 2015, according to TWICE's Top Major Appliance Retailers rankings.
That Sears was dethroned speaks in part to the spinoff of fifth-ranked Sears Hometown Stores; its parent company's well-publicized finance woes; and traffic and sales declines, related in part to an aging core shopper and a shift away from shopping malls as the preferred majap venue.
But that's not to take anything away from Lowe's, which has dramatically broadened its brand assortment in recent years. Customers today find a comprehensive selection of mass premium and luxury badges across its massive sales floors, including Bosch, Dacor, Electrolux, Fisher & Paykel, KitchenAid, LG and Samsung, which are regularly promoted in aggressive sales events.
But besides product and price, Lowe's also outperforms on service. According to J.D. Power's 2016 Appliance Retailer Satisfaction Study, released last summer, customers said Lowe's excels in deliveries and installation (as well as store facilities). Together with high grades for price and promotions, the retailer ranked highest for the second consecutive year (and for the sixth time in the past seven years) in the J.D. Power report.
Lowe's was an early retail entrant into smart home with its proprietary Iris platform, and recently welcomed Amazon into its burgeoning home-automation family.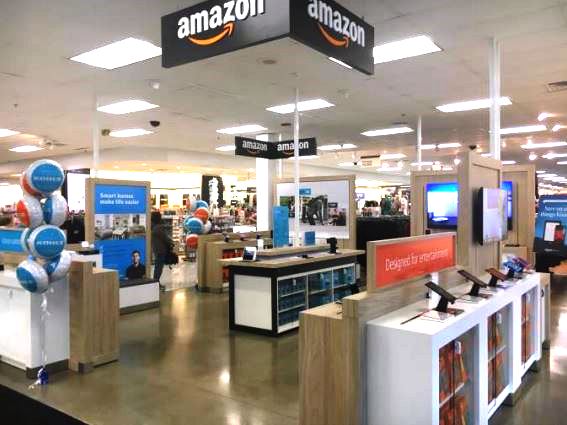 But that's only part of the story. This staid "lumber yard" was also at the forefront of a number of emerging -tech trends, beginning with smart home. In 2012, Lowe's became the first mass-market retailer to launch a private-label home-automation system that leveraged the ubiquity of the smartphone and tablet as control devices.
Dubbed Iris, the proprietary, Cloud-based home-management platform was upgraded in 2015 under VP/general manager Mick Koster, and now supports scores of ZigBee-, ZWave-and Wi-Fi-compliant devices, including "Works With Iris" lights, locks, timers, alarms thermostats, garage door openers and other IoT gadgets from First Alert, Honeywell, Jasco/GE, Kwikset, Schlage, Swann and Whirlpool, among others.
See the complete class of the 2016 TWICE Retail Innovation Award winners.
As Koster told TWICE last year, "We wanted to create an efficient, single-user interface where consumers can control everything in and around their home with a brand they already know and trust. More than 15 million shoppers are in Lowe's stores every week working on a wide-range of DIY and remodel projects. Lowe's has a unique position, in partnership with our vendors, to bring more connectivity to common home products."
More recently, Iris has aligned itself with another brand that consumers known and trust, Amazon, having joined the growing ranks of developers who have incorporated the e-tailer's Alexa intelligent voice control service into its devices.
Iris customers can now command Alexa to brighten kitchen lights, turn off the living room fan or adjust the temperature in the bedroom, and additional, custom-built "skills" or tasks are being developed to increase home-system engagement, a Lowe's spokesperson told TWICE.
Lowe's and Amazon have further cemented their budding relationship by carrying each other's wares. Lowe's customers can now find Echo — Amazon's wireless speaker, personal digital assistant and home-automation hub — anchoring a new in-store connected-home display, while Iris devices recently became available on Amazon for the first time.
See also: Lowe's Walks The Tech Walk