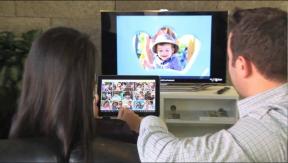 Mooresville, N.C. – Lowe's has added LG Electronics to its majap assortment.
Starting in the first quarter of 2013, the No. 2 home improvement chain will carry LG kitchen and laundry products in all 1,700-plus stores and online.
The offering will include refrigerators, washers, dryers, dishwashers and ranges.
The move follows The Home Depot's introduction of Whirlpool, Electrolux and Frigidaire branded kitchen and laundry majaps online and in select stores this year.
Industry observers say the push by manufacturers into the home improvement channel is a safeguard against potential share losses at Sears, the struggling but still ranking majap chain.
"Through this strategic alliance with LG, our stores will now have a broader assortment of innovation and leading designs in appliances to help customers improve and maintain their homes," said Craig Webber, Lowe's merchandising VP.
Added Chris Jung, home appliances president of LG Electronics USA: "As a retailer that recognizes the value of innovation and shares a commitment to energy-efficient product offerings, Lowe's is a perfect fit for LG home appliances. Through our new alliance with Lowe's, even more consumers looking for innovative and attractive appliances will be able to find LG for their homes."
LG, which initially sold entry-level majaps in the U.S. under the Goldstar brand, introduced its first premium namesake products here in 2001, including washers with direct-drive motors and refrigerators with linear compressors for improved reliability, performance and efficiency.