Industry veteran Mike Manthey has joined the Nationwide Marketing's Group's member support team.
Manthey comes to the $15 billion merchandising and marketing organization for independent dealers from one of the industry's better-known examples – Karl's, the sprawling TV and appliance chain, where he previously served as chief merchandising officer.
Not to be confused with Karl's Appliance in New Jersey, South Dakota-based Karl's – a longstanding Nationwide member – operates 23 stores in seven Central states under its eponymous principal Elmer Karl.
In his new role under senior exec Jeff Knock, Manthey will work directly with Nationwide members to identify their changing needs and leverage the group's resources to help them maximize sales, optimize margins and improve productivity, the group said.
Observed senior exec Tom Hickman: "Since much of Mike's career has been spent with member companies of Nationwide Marketing Group, his retail perspective and experiences with the group's programs and services will be invaluable in serving our members' future needs as our members benefit from struggling big box retailers."
In a statement, Manthey acknowledged his former boss as a mentor and industry leader. "My experience working with Elmer Karl and the Karl's organization has helped prepare me to better serve them as members of Nationwide. I appreciate Elmer … and am grateful for his support in this move."
Manthey said the job change provides "geographic advantages" for his family, as well as "exciting challenges and opportunities."
In other Nationwide news, the group's RentDirect division for rent-to-own (RTO) dealers reported a "better-than-ever" mix of show specials, "Hot Show" special buys, and educational seminars during the organization's recent PrimeTime show in New Orleans.
"Rock-bottom pricing on appliances made this RentDirect's most successful Hot Show, with 30-percent more sales than August 2016," recalled staffer Lauren Talicska, who nearly lost her voice calling out paddle numbers during the auction-like session.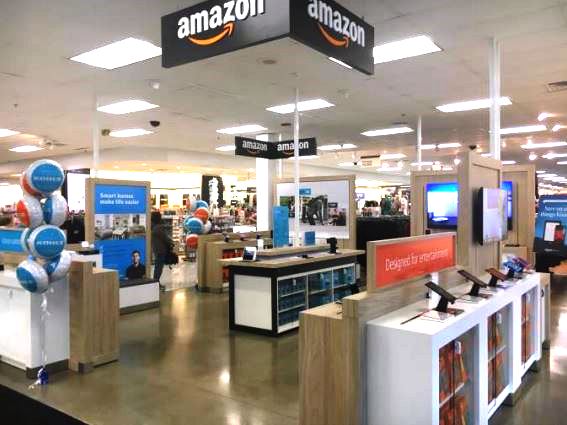 RentDirect's Lauren Talicska keeping up with the action at PrimeTime
Nationwide is presently conducting a national search for a new RTO chapter chief, and hopes to have the new division head in place before the group's next PrimeTime gathering this August in Las Vegas.
Besides the talent hunt, RentDirect will also ramp up new services and assets in addition to present RTO programs. As Knock explained, "Nationwide is looking to build on the decades of dedication to serving our RTO members. In addition to marketing and merchandising support, we know that there's still much work to be done, and we look forward to remaining the group of choice for the most successful and progressive independent RTO dealers in North America."