hhgregg has lined up liquidators Tiger Capital and Great American to begin going-out-of-business sales if it is unable to find a buyer by Friday.
Failing that, fire sales will commence at all 132 remaining stores and distribution centers on Saturday, April 8, according to an 8-K filing, and culminate in the liquidation of the 62-year-old TV and appliance chain, leaving its common stock worthless.
hhgregg filed for Chapter 11 protection last month with a prearranged bankruptcy sale on the table. But the deal fell through when the stalking horse bidder, believed to be an affiliate of hhgregg's ad agency Zimmerman Advertising, reportedly backed out after an expected $6 million payout was blocked by Haier.
At the time, hhgregg president/CEO Robert Riesbeck cited unnamed third parties that had expressed "strong interest" in buying some or all of the chain's assets, but it is unclear if any bidders have come forward.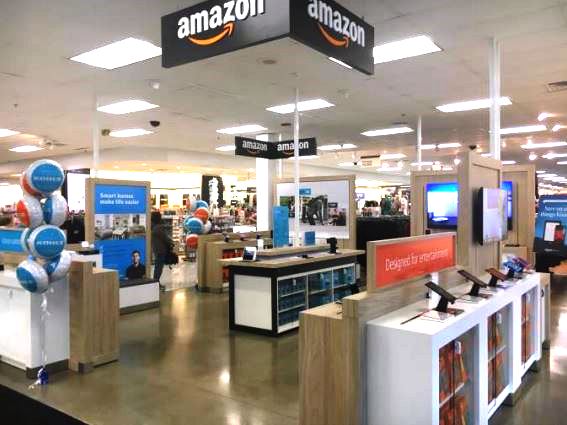 hhgregg's once vaunted TV wall may have contributed to its undoing.
The company was founded on April 15, 1955, by Henry Harold Gregg and his wife Fansy in an 800-square-foot appliance showroom and office in Indianapolis.
Its current woes can be traced to Henry's grandson, the late Jerry Throgmartin, who 20 years ago launched an aggressive expansion in pursuit of national status in the wake of Circuit City's demise.
Fueled by a public offering and chief investor Freeman Spogli & Co., a private equity firm, the Indianapolis business grew from 18 to 220 stores across 19 states over that time.
But the plan was upended by an unfortunate confluence of events, including Throgmartin's untimely death; the recession; e-commerce competition; and disruptions within the TV category, the company's bread-and-butter business.
The multiregional buildout stretched the company's management resources under Throgmartin's lieutenant, Dennis May, which led to a succession of leadership teams and unsuccessful forays into furniture, exercise equipment and other ancillary categories.
In the lead-up to the bankruptcy, hhgregg experienced a punishing holiday quarter; brought in investment banking firm Stifel Financial Corp. to help it weigh its options; and began closing 88 showrooms, representing 40 percent of its store base, in a pullback from four major markets.
The liquidation plan awaits approval by the U.S. Bankruptcy Court for the Southern District of Indiana.
Latest posts by Alan Wolf
(see all)