Despite dissension in the ranks from its former Northeast chapter (the NECO Alliance), the Nationwide Marketing Group remains the country's largest organization for independent CE, appliance and home furnishings dealers, with some $15 billion in total U.S. and Canadian sales.
Now under the watch of CEO Dave Bilas and chief commerce officer Jeff Knock following a multiyear changeover, the group continues to draw new recruits thanks to the merchandising prowess and marketing know-how of its officers.
One of the cornerstones of the latter is Nationwide's own TV production arm, PrimeMedia, which creates dealer-customized content for broadcast and in-store viewing, and also provides the video display technology with which to show it.
A more recent initiative is the Prepare For Share local-marketing program, which assesses member performance vs. area competitors; discerns opportunities for share growth; and offers advice on improving sales-floor productivity.
This year, Prepare For Share has been bolstered by new additions to its toolbox.
Dealers lined up at Nationwide's recent PrimeTime show for local market assessments under the group's Prepare For Share program.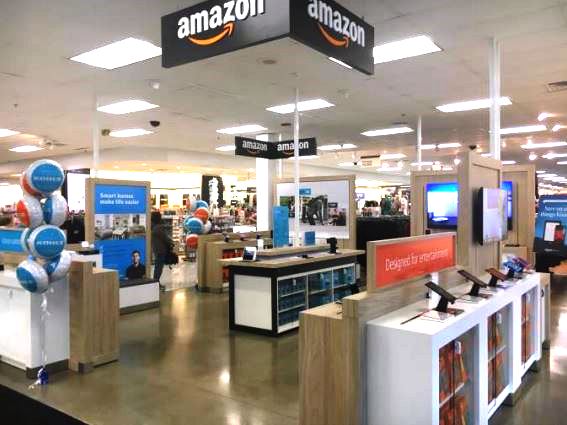 Knock noted that appliance members who've employed Prepare For Share are up 20 percent in sales, vs. the group's average of 14.8 percent, and that opportunities abound as big-box leaders Sears and hhgregg continue to cede volume.
Another major thrust is in furniture and bedding. While Nationwide has long catered to furniture dealers, the group is now actively encouraging its rank-and-file TV and appliance members to enter these high-margin businesses.
Bill Bazemore, president of Nationwide Furniture, noted that member appliance and TV dealers are embracing bedding in greater numbers, with 65 percent now carrying the category, up from virtually none five years ago.
Besides providing richer margins, the merchandise, along with profitable lifestyle accessories like bar stools, has helped drive traffic and turned many members into local bedding destinations, he said.
As a result, Nationwide's furniture business enjoyed double-digit growth and outpaced the industry in 2015, Bazemore noted. To accommodate the expansion and help ease dealers into the category, Nationwide recently added 16-year Serta veteran Frank Clark to the team as bedding director.
As a further inducement, the group is looking into virtual reality (VR) as a showroom selling tool for furniture. According to member services executive VP Frank Sandtner, VR could help shoppers visualize room ensembles in lieu of physical vignettes, given most dealers' limited floor space.
Indeed, appliance and TV dealers that also sell bedding typically devote 600 to 1,500 square feet to the adjunct business, the group said, often replacing gaming, music, IT and other lower-margin categories with bedding and furniture displays.
Nationwide may pursue the new technology through a vendor, Sandtner said.
Latest posts by Alan Wolf
(see all)