In case you haven't noticed, there's a tech revolution taking place that will make the flat-panel TV and mobile phone seem quaint by comparison.
Within the next few years, hundreds of millions of devices will be communicating with one another — and their owners — and the groundwork is being laid today.
Much of the job of keeping dealers, installers and integrators ahead of that neck-snapping curve falls to distributors, who must sift through an explosion of new products and technologies, and keep their customers trained on implementing them.
In the following virtual discussion, some of the nation's top distributors share how they themselves are staying on point in an increasingly complex connected world.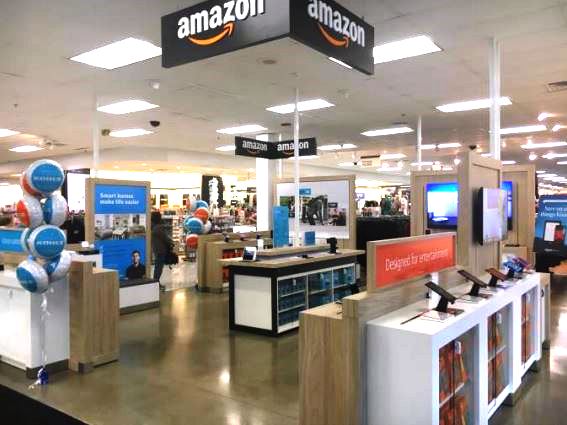 TWICE: How are you tackling the burgeoning home automation business? Which product categories and platforms are you embracing?
Fred Towns, president, New Age Electronics: Our home automation business today focuses on devices that communicate with each other to make the home more efficient. This could involve controlling a thermostat or coffeemaker from your smartphone or pairing products like the Amazon Echo with other devices to perform functions such as locking doors and turning lights on with the switch of a button.
Within home security, consumers are looking for products that allow them to be virtually at home and in control 24-7 from their phone, tablet or computer.
One of the platforms New Age is embracing within home security is Insteon, which delivers an all-in-one control system that helps users monitor their environment and control who's allowed into it.
Gilly Bailey, COO, Climatic: We're currently supporting Nexia and their compatible products. We're also excited about Samsung's SmartThings platform. Each offering has its own benefits that provide unique value for our customers, as well as our customer's customers.
Curt Hayes, president/CFO, Capitol: The home automation category is "bourgeoning" at ever increasing speed. Capitol works closely with independent CI and CE dealers, and what strikes me about the trend is the new rash of young companies that fit comfortably in both categories.
For example, iSmart's security products appeal to DIY types who aren't intimidated by a home network. However, our CI customers are enjoying success with the same brand because a large chunk of their customer base often prefers a trained professional to handle installation and upkeep. In turn, our customers keep their clients up to speed on new products and updates from the brands they've grown to trust.
Even a product as simple as the doorbell is a part of the home automation ecosystem. Consider Ring's selection of Wi-Fi-enabled video doorbells. User-friendly and dealer-friendly in that it's a profitable add-on option for clients who may not feel the need for a more traditional, and expensive) video door system, but who are willing to invest in a simpler version that allows them to use their phones and tablets to see who is at the door.
Timo Hildebrandt, senior vendor business manager, AVAD: Home automation continues to grow within the CI channel, especially for AVAD, as technology continues to evolve at a rapid pace.
Today's home automation products have increased capability and reliability with decreased complexity and cost, which has allowed a greater audience to integrate automation in their homes or businesses. The number of devices that have the ability to be controlled continues to climb, just as the options for controlling those devices are continuing to rise.
Homeowners have the ability to control HVAC, security, lighting, leak detection, irrigation, door entry, garage doors, and even appliances like refrigerators, ranges, washers, dryers, and more with home automation. We continue to work with our vendors to provide our dealers with quality products that can control virtually every aspect of the home.
For businesses, energy management brings a unique opportunity that controls costs and brings compliance with certain state regulations. That makes the automation investment for business owners even more appealing and is something we also focus on at AVAD. Our integrators' clients can have multiple properties, including businesses, and when control is combined, visibility and access to all available systems is seamless and effortless.
Whether it's residential or commercial, developing smart systems to control each component is made possible with complete system control products from partners such as RTI, Crestron, Universal Remote Control and AMX. They make it possible for our dealers to integrate whole-home systems that function harmoniously.
As always, we place a strong emphasis on education with various training courses, webinars and other educational offerings available to our dealers. These trainings and events provide them with everything from basic product training to advanced system programming with two-way control capabilities.
These courses train integrators to make devices work together in practical applications, so when they arrive at a project they have the skills necessary to build a complete, automated solution and unique experience for a user, so that when they arrive at their homes, the thermostat is already set to the preferred temperature; the pathway lights are on; interior shades are drawn; the television is set to their preferred channel; and the music is flowing.
See also: Plethora Of Product, Dearth Of Knowledge Dog Category
Tate Morgan, President, Petra Industries: Our merchandising team maintains a keen awareness of innovative new products and brands entering the connected- home market. We also have enduring relationships with the long-time leaders in the surveillance, security and home networking categories.
Petra offers a selection of solutions in most every type of smart-home product, including sensors, cameras, smart thermostats, smart light bulbs, smart switches and outlets, doorbells, locks, and garage openers. Some of these items are packaged with, or connect to, a separate control hub, while others operate as standalone devices.
There's a great variety of software platforms in this category. We have products that work with or through Bluetooth, Wi-Fi, ZigBee, Z-Wave, IFTTT, Wink and others that use proprietary technologies.
Marco Cardazzi, North America marketing VP, ADI Global: ADI Global distribution aims to provide complete end-to-end solutions in all categories that we offer including home automation.
In the space where home security meets home automation, we are embracing Z-Wave products as they have seen the broadest and most rapid technological expansion as of late. That being said, ZigBee and Bluetooth are still relevant protocols as well; however there has been significantly fewer advancements in these areas.
Relative to product lines, we see lighting control at the forefront of the blooming home automation market. However, with considerable advancements in the technology of shade controls, door locks, water shutoff valves, garage-door controls and audio, we expect to see considerable growth in these areas as well.
Dennis Holzer, executive director, PowerHouse Alliance: As a group, we've embraced the home automation category by compiling a diverse lineup of products that all converge into home automation and control, including audio, video, security, lighting, shading, networking and whole-home control products.
As home automation solutions change and improve, we want to be a primary resource for our dealer network, not just for categories and products, but for knowledge and expertise as well.
Steve Presti, president, Easy Access Distribution; director, Catalyst AV: Home automation, at its absolutely highest level, doesn't perform at its maximum potential without the backbone of a solid network. A properly installed network allows for the integrator to have fewer callbacks and adds more value to the system that is being sold to the end user.
We like the obvious names: EnGenius, Luxul and Ruckus. These manufacturers provide the necessary platforms at various price points to complete any project.
Kevin Kelly, president/COO, Stampede: Stampede was the first pro A/V distributor to recognize IoT as a transformative technology that would reshape the way we communicate, connect, and collaborate in both one-to-one and one-to-many environments in virtually every vertical market. In fact, we made the issue a centerpiece of our 2012 Vendor Summit and we have developed it into a major business category for our dealers.
This said, IoT is a key technology that will continue to create numerous new and exciting opportunities for our dealers and their customers. They will use this technology to both gain significant insight into their businesses, and cost advantages in standardized processes both internal —processes — and external — big data.
In fact, at InfoComm 2016, Stampede will be launching an IoT Toolkit, comprised of both products and training, aimed at helping our dealers implement IoT solutions for their customers. Stay tuned …
Latest posts by Alan Wolf
(see all)