It's the best of times for custom installers, system integrators and specialty A/V dealers, and not just because the world is moving to an IoT platform.
For independent operators looking to leverage the purchasing power and services of specialty buying groups, and share best practices with kindred companies, the choices have never been richer. Here's how it breaks down.
ProSource
ProSource head Dave Workman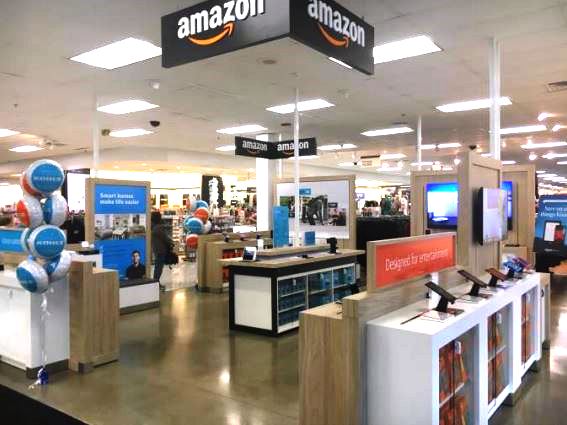 With $4.5 billion in sell-through and more than 500 members, this CE wing of BrandSource is the largest tech specialty group in the business, and according to president/CEO Dave Workman, the outlook is golden.
In a state-of-the-industry presentation delivered earlier this year at its parent group's annual spring gathering, he pointed to key growth segments that are right in the division's wheelhouse.
Among them, new categories like 4K switching, Dolby Atmos and even turntables will help ProSource "outpace the market and grow share" this year, he said.
In TV, the "keys to success" for ProSource members in TV will be in 75-inch and larger LED and OLED panels with demonstrations of HDR and 4K Blu-ray decks, which should make this year "an exciting time for us to be in TV," Workman noted.
Growth in headphones and Bluetooth audio is also clear for this year, he said, with stable average selling prices "allowing unit increases to translate into dollar gains." ProSource members play in the higher end of each category, he noted, which will be a major benefit.
Another clear winner should be home automation, networking and control, which should enjoy 15 to 20 percent growth. "Our order books are strong and we have had a good start this year," Workman stated.
Also helping the group barrel into the second quarter were:
• an associate membership tier that includes members of the powerful NATM Buying Corp.;
• a north-of-the-border pact with the Power Audio Video Group, an Ontario, Canada-based rep management and marketing firm for CE, appliance and IT businesses and retailers;
• an alliance with CI Edge, a leading buying organization for commercial integrators;
• a recently launched member services portal; and
• a dedicated district management team and locally focused member review process.
"Our strategy is to deliver the information our members require to make informed decisions and tightly manage their [businesses]," Workman said of the latter. He's expected to share his outlook and go-to-market strategies for the back half of the year when the group reconvenes May 9 for its annual spring meeting at the Marriott Laguna Cliffs in Dana Point, Calif.
HTSN
HTSN director Hank Alexander (left) with distribution chief Dean Sotille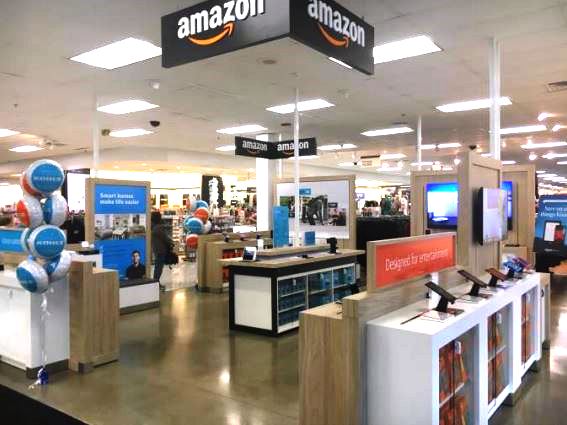 Home Technology Specialists of Nationwide (HTSN), the CI and specialty CE arm of the Nationwide Marketing Group, turned one this month, and boy has it been a busy year.
The group was formed through a unique joint initiative with the Home Technology Specialists of America (HTSA), with which it shares resources and members. At its helm: Hank Alexander, who led HES predecessor Specialty Electronics Nationwide (SEN) and is a veteran of retail chain Vann's and such vendors as Niles Audio, Crestron and Core Brands.
HTSN held its first formal gathering at its parent group's PrimeTime convention last summer, where it formed a dealer advisory board to help set its strategy and focus, and welcomed new retail members and vendor partners on board, including TiO, IC Realtime, CinemaTech and Vutec.
HTSN's industry coming-out party followed that fall, when it exhibited together with HTSA at CEDIA Expo and co-hosted an opening-night reception.
Another milestone was reached last winter when the group relaunched its website with a new promotional video and richer content that details its services and vendor partners, and initiates the sign-up process with one click for dealers interested in joining.
One high-profile dealer that signed on the dotted line was HiFi Buys, the recently resurrected Atlanta A/V dealer. The new membership was accompanied by a slew of vendor additions, including Atlona, makers of 4K HDMI extenders, switches and accessories; Simple Control, which offers an affordable, easy-to-install IP-based home-automation system; and business software developer Salez Toolz.
"We continue to build our vendor assortment to provide the best mix for our CI dealers," Alexander said.
That mix is reflected in the eXchange, a dealer purchasing portal fed by eight distributors that allows HTSN, HTSA and Nationwide members to shop and order bestselling CE SKUs by top brands.
More recently, Nationwide further refined the eXchange by creating a dedicated connected-home section — the Connected Home Store — which will help give members a leg up on the explosive home-automation business.
HTSA
HTSA co-founder Jon Robbins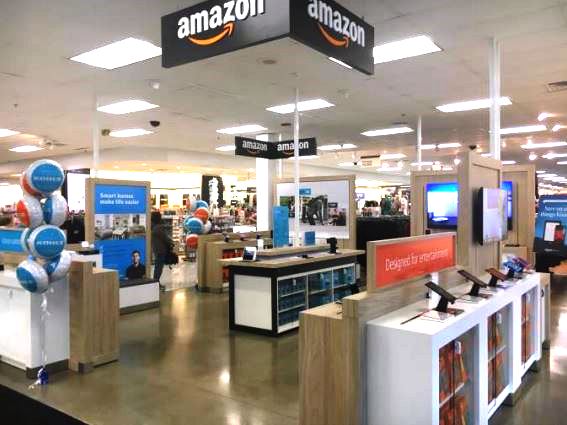 It's been an equally busy year for the Home Technology Specialists of America (HTSA), which appointed a new managing director, forged the aforementioned alignment with HTSN and Nationwide, expanded its member and vendor ranks, and marked its 20th anniversary.
Topping the list was the return of Jon Robbins to the custom integration group he helped found as principal of the three-store A/V specialty chain HiFi House, which has since closed.
Board members said Robbins was hired for his proactive leadership style and in the hopes that he would inject his infectious energy into the veteran organization. As a founding member himself, and more recently an employee of HTSA supplier Netsertive, he already knew the organization inside and out and is passionate about its role in the industry, they noted.
Indeed, speaking at HTSA's 20th anniversary spring meeting last month, Robbins said he had discerned a sense of complacency within the group in recent years which was a serious concern, given the "new competition developing in the group space." His goal, he said, has been to help HTSA regain what he and other members felt was lost momentum.
The momentum appears to be returning, as the group recently added nine new integrators and vendors, including Savant, D-Tools, Altona, Deezer, Master & Dynamic and Sennheiser, and welcomed aboard one-time Best Buy unit AudioVisions in March.
Looking ahead, more than 100 HTSA members and vendors will participate in the first in a series of Masterclass trainings designed especially for the group. Set for May 10-12 at Nationwide's PrimeMedia facility outside Atlanta and at a nearby Embassy Suites, the "Sell More Audio" course will provide a 10-point sales and marketing strategy that identifies each area of the member's business that needs to be addressed to successfully roll out a company-wide initiative to sell more audio products.
But the big picture of HTSA is one of renewed energy and cooperation. "A lot of this messaging has been about collaboration," Robbins said. "We check our egos and talk openly about how we can sustain and grow this channel. I can tell you that when you sustain and grow, the dollars take care of themselves."
Azione Unlimited
Azione's Richard Glikes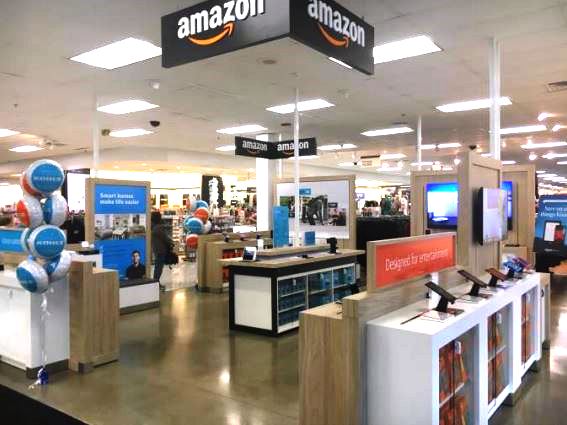 Richard Glikes, president of Azione Unlimited (AU), counted February as the fourth anniversary of the buying group of integrators, dealers and vendors he founded, when he signed his first dealer in February 2012.
After heading HTSA for 15 years and leaving in September 2011, Glikes thought he would take some time off. But he found that wasn't for him, and came up with an idea for a group "that addresses integrators… and is truly vendor friendly. I thought there was a big void in these areas that wasn't covered. So the first thing I did was target integrators."
Glikes confirmed that 93 percent of dealer members are integrators, they have over $450 million in combined annual sales and a surprising 85 percent of Azione members have never been in a buying group before.
But 42 of the group's members are vendors, a rather unique status in buying groupdom. Explained Glikes, "I wanted to deliver profits to our members, and the twist is if our vendors are members too, they will get profits. So if our vendors are making money and our dealers are making money then everybody wins."
One of the group's latest vendor-members is Deezer, the music-streaming service, whose addition allows dealers to offer its 40-million-track catalogue at a discount to clients.
Following up on last year's launch of a member health care plan that could save dealers 15 percent or more on their insurance, Azione also forged two new partnerships to help improve the sales and design process for integrators. Joining the group's ranks are D-Tools, a software solution that creates a single, coordinated, dynamically linked, instantly updatable electronic project file, and Slateplan, which makes it easy to present options to customers, select various systems and performance levels, and finalize the budget, all in real time during the initial consultation.
The tools can dramatically reduce pre-contract design and engineering hours and costs, Glikes noted, and further one of Azione's 2016 goals of "identifying and partnering with software companies that can unify the group through a common platform."
Latest posts by Alan Wolf, Steve Smith and Jeremy J. Glowacki
(see all)