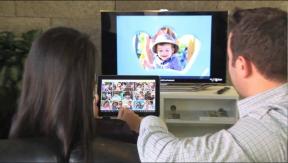 The Woodlands, Texas – Multi-regional majap, CE and furniture chain Conn's is no longer doing business with Whirlpool.
Conn's acknowledged the split with the world's largest appliance manufacturer to TWICE but declined to comment.
Similarly, Whirlpool confirmed that the two companies "have mutually decided that Whirlpool Corporation's brands will no longer be carried at Conn's locations."
The products have also been removed from Conns.com.
Whirlpool's brand family includes Amana, Maytag and KitchenAid, in addition to its namesake badge.
A Whirlpool spokesman added that the company "remains committed to ensuring that consumers in Texas and Louisiana continue to have access to our brands and products at a tremendous value."
Conn's, which operates 69 stores in Arizona, Louisiana, New Mexico, Oklahoma and Texas, has recently begun embracing pricier, higher-margin products as part of a turnaround strategy that has contributed to rising revenues and record profits.
The chain continues to carry a full line of white-goods from Electrolux, GE, LG and Samsung, among other manufacturers.
Whirlpool's exit from Conn's is the latest in a flurry of recent channel moves that include the placements of LG appliances with Lowe's and Samsung majaps at The Home Depot.