It should come as no surprise that Amazon's retail prices largely remain the lowest on the block.
But that could soon change if Walmart continues on its current trajectory.
According to a study by e-commerce analytics firm Profitero, the discount king is intensifying its efforts to be price competitive with the e-tail giant, and is dramatically closing the gap online.
Based on an analysis of more than 52,000 exactly matched in-stock products across 13 categories, Profitero found Walmart.com's prices to be only 2.9 percent higher than Amazon's on average — down from 9 percent in a similar study from 2014.
Walmart made the greatest strides in beauty products, which are actually priced 1 percent lower than Amazon on average, compared with 10 percent higher three years ago.
In contrast, consumer electronics proved to be one of Walmart's least competitive categories relative to Amazon, with an online assortment priced 7 percent higher on average than the e-tailer's, while video games were 5 percent higher.
Others fared worse in CE:
*Tech prices at Walmart subsidiary Jet.com were found to be 9.1 percent higher than Amazon's on average.
*Electronics were priced 12.4 percent higher on Bestbuy.com.
*Target.com's CE prices were 17.2 percent pricier.
*Newegg was 22 percent above the Bezos bunch.
*Staples, which cited Amazon's office-supply dominance in making its merger bid for Office Depot, was 39 percent higher in CE online.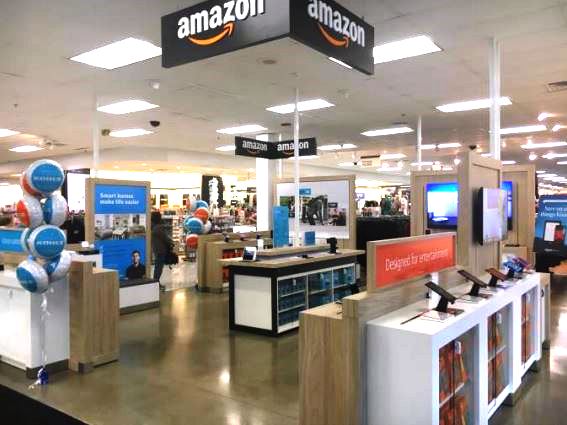 Source: Profitero
The gap was even wider in appliance pricing, with Jet higher by 9.2 percent, Target ahead by 12 percent, and Best Buy nearly 17 percent more expensive online.
Walmart fared better in comparative white-goods pricing, just 3.7 percent higher than Amazon.
"This year there's been a marked rise in discussion about an online price war," noted Keith Anderson, Profitero's strategy and insights senior VP and the author of the report. "While lower prices are good news for shoppers," he said, "suppliers and retailers will inevitably feel the pressure as we head into peak holiday season, as this price war is only set to intensify."
Profitero analyzed daily prices from June 1 to Aug. 31 across 13 categories: appliances, baby, beauty, electronics, furniture, music/CDs, office electronics and supplies, pet supplies, sports and outdoors, tools and home improvement, toys and games, video games, and vitamins and supplements.
The complete report, "Price Wars: A Study of Online Price Competitiveness," is available for complimentary download.
Latest posts by Alan Wolf
(see all)