This week I wanted to share with you, at least at a high level, a case study in using incentive program data to make meaningful, profitable business change. Although I'm not going to disclose proprietary client details here, the purpose of the article is to demonstrate the growth power your company can gain by unlocking the secrets of your incentive claim data.
The outcomes in this particular case study were the result of testing two closely-held beliefs that the company held:
1. They believed they were nearly at distribution saturation in the continental USA and as such they believed that their brand was almost out of new territories to open.
2. They believed that the top-selling sales reps (volume and profit) in the stores of their retail partners were males in their 50's who had many years of selling the brand's products already under their belts.
Land And Expand
The brand in question is a global brand with enviable visibility, market penetration and brand heritage. They are also known for quality and reliability – in short they are doing almost everything right. Having said that, I personally believe that there is always some closely held assumption worth testing in your business. You will either validate your belief and any strategy that may depend on it or you will disprove it for yourself before it causes you difficulty. In this case, disproving such a belief led to a significant growth opportunity.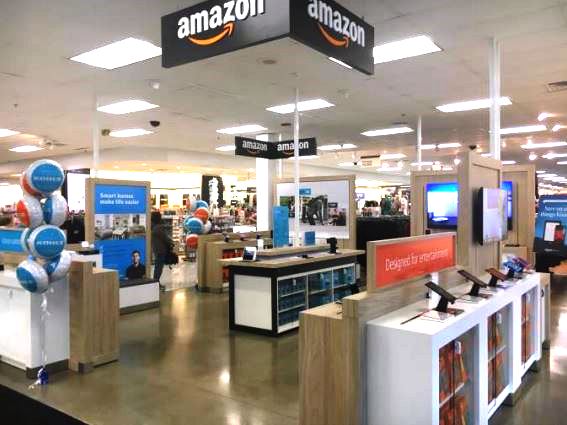 How we did it: Using anonymized consumer rebate claim data from a vast dataset of prior claims, we were able to build a purchaser profile for each of several lines of product. The profile would include things such as installation addresses, products purchased and other relevant purchaser data. We then created a heat map showing claim density across the continental USA and merged the two, overlayed with dealer addresses, came
Now that we knew what the various buyer profiles looked like, we merged the claimants file with US census data including household income and home density by zip code and finally overlayed these on a heat map which included the company's dealer base location addresses.
What we found was a significant number of dealers who were supposed to be serving multiple states but were only serving within 50 miles of their locations. Overlaying the census data on our first diagram revealed some serious gaps in the brand's market penetration: some states were showing very high densities of the lookalike prospect populations and yet virtually no claims were showing over a history of several years of claims.
How The Findings Were Leveraged:
1. It was determined that the brand was underrepresented in some states, and significantly underrepresented in four states.This was solved by aggressively pursuing new partnerships in those areas and working closely with the new partners to ramp them up quickly and successfully.
2. They budgeted more incentive spend and successfully ran aggressive, highly targeted sales incentive and consumer rebate programs in the new territories with the goal of taking market share from incumbent brands and net new consumers.
Within eighteen months, the company had used this data in several ways to boost top line sales by just over one percent, a meaningful amount for a brand of their size.
Who Are The Champions?
The next assumption identified for testing was that the company had for many years correctly assumed that older, experienced male retail sales associates (RSAs) were responsible for the bulk of sales in the channel. Prior to working with us, they actually had almost no visibility past the distributor level but once we started working together, they were able to gather claim data to support what was once just an anecdotal belief.
We're living in a time of incredible technological innovations though and this company's products are no exception. Significant improvements in product efficiency had rolled out over their product lines over recent years, coupled with a foray into the connected devices market. In this case, some of their mid to upper market products could be controlled remotely with a mobile application. Can you see where this is going?
What we did: Until the introduction of the smart devices, the old assumption held 100% true – historic claim data revealed that the older, more experienced RSAs were responsible for most of the sales in the channel as well as the most profitable sales. Over the course of around 27 months preceding the study, a visible shift happened.
For around the first 18 months after the introduction of the connected devices, there was an observable trend of younger RSAs, averaging around 25-35 years old, leading sales for the new technology and slowly overtaking the older RSAs for volume. It should be noted that the connected devices are higher margin goods at both dealer and manufacturer level, so needless to say this trend was good for all parties. By month 27 of the study, the younger RSAs had a consistent 6 months of data showing that they were not only selling the most profitable products but also the highest sales volume. Boom. All of this was because this demographic was well-versed in selling the iPhone app that controlled the more profitable products!
How The Findings Were Leveraged:
The client company immediately set to work compiling a comprehensive online training system for the new material. Because they had digitized all claim data, deployment of the new training was a matter of pulling sales incentive claim reports and creating a compelling email to RSAs in the channel. To drive participation in the online training, an additional incentive was offered to RSAs who successfully completed a short quiz after taking the training. As of this writing, uptake on the training has been better than anticipated and the distribution of sales of the higher value goods has spread across a much wider sample of RSAs.
For the sake of brevity, this article is a bit of an oversimplification of two long, serious projects that succeeded through a ton of great work, but I hope it demonstrates to you the power of unlocking the secrets you already hold within your incentive claim data.
For more on motivating and engaging retail sales associates, feel free to download our complimentary ebook, The Six Reasons Frontline Salespeople Sell which shares the findings from hundreds of interviews with sales associates at the retail level.