Consumer site BestBlackFriday.com is back with its top predictions for the biggest sales day of the year.
Cofounder Phil Dengler told us his forecasts are based on reviews of over 150 Black Friday ads, thousands of 2014 sale items, a study of Amazon's record-breaking Prime Day promotion in July, and equal measures of informed reasoning and "empirical hoodoo-voodoo."
So, without further ado, behold what Black Friday has in store:
No. 10: Total Black Friday sales will slip 3.3 percent, to $8.8 billion.
No. 9: Total Thanksgiving Day sales will rise 18.8 percent, to $3.8 billion.
No. 8: Combined online-only sales for Thanksgiving Day and Black Friday will increase 33.3 percent, to $3.5 billion. The Top 3 online destinations will be Amazon, eBay and Walmart.com
No. 7: The average online order for Thanksgiving and Black Friday will be around $130.
No. 6: Black Friday (Nov. 27) will unofficially begin Nov. 1, when Amazon launches its month-long "Countdown to Black Friday" promotion.
No. 5: The first national chain to open its doors for the four-day Black Friday weekend will be Kmart, which will begin welcoming customers at 6 a.m. Thanksgiving Day.
No. 4: The most promotional CE or appliance seller will be Sears, which will drop its Black Friday prices by an average of 50 to 55 percent. Total overall average Black Friday discount: 39.6 percent.
No. 3: The lowest Black Friday price for a laptop will be $95. Sale prices will average around $300.
No. 2: The lowest price for a 60-inch TV will be $450; the lowest price for a 70-inch TV will be $900.
And the No. 1 Black Friday prediction: Walmart will win the day at retail, and not for having the deepest discounts. Rather, its one-hour in-stock guarantee, its price matching, the sheer number of deals on in-demand items, and the "exceptional" online exclusives, together will provide what Dengler described as "the best overall shopping experience."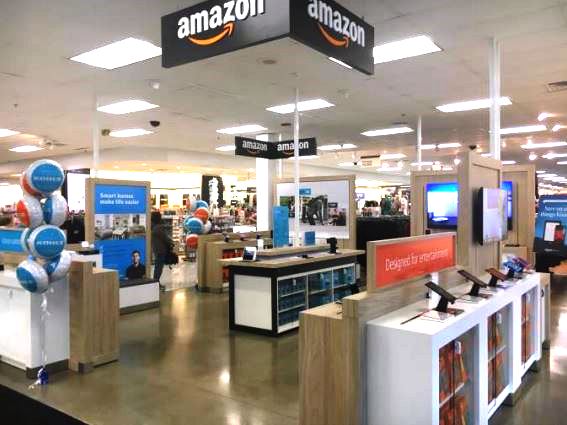 Latest posts by Alan Wolf
(see all)