CE sell-through for the 100 largest tech retailers in the land rose 4.3 percent last year, to a record $136 billion, which is a welcomed improvement from 2014's flat revenue tableau.
That's the good news coming out of TWICE's latest annual Top 100 CE Retailers Report, prepared, as it has for the past dozen years, with leading retail market research firm The Stevenson Company. (See the full methodology for the report here.)
Related: How To Obtain The Complete 2016 Top 100 CE Retailers Report
But let's not don our party dresses just yet. A closer examination of the rankings reveals a good deal of pain throughout the electronics retailing landscape.
Indeed, CE sales results for most of this year's contenders — based on 2015 calendar year performance — were either flat or down, and the report's low single-digit increase, which is comparable to that annuity business, appliances, can be laid at just a handful of doorsteps.
Once again proving to be the pile driver behind the numbers was Amazon, which drove up CE sales by more than 28 percent last year, to over $23 billion. Owing to its top-selling proprietary tech; hard-to-beat prices; popular Prime quick-delivery and streaming-content service; and a click-and-ship engagement that consumers find convenient and downright irresistible, the House That Bezos Built continues to consolidate its hold on the CE industry.
Amazon's Seattle headquarters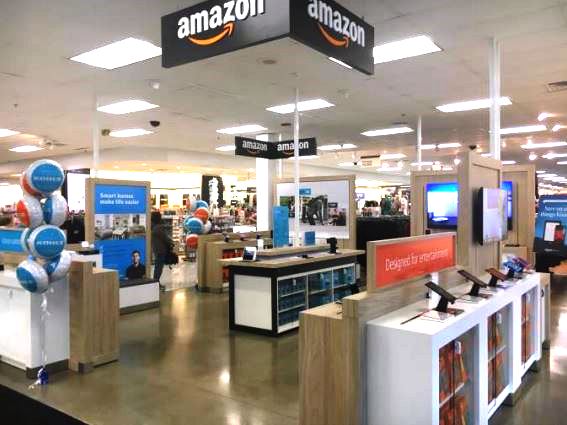 This time out, Amazon did what many would have thought impossible even 10 years ago: leapfrogging Walmart to assume the No. 2 spot on the charts.
Walmart, in turn, turned in a middling performance — CE sales rose 2.6 percent — landing it in third place as the world's largest retailer continues to wrestle with one of its largest and most popular categories.
With Walmart dispatched, Amazon is now closing in on the blue-and-yellow target that is Best Buy. Now in the fourth year of its Renew Blue turnaround plan under president, CEO and chairman Hubert Joly, the company has recovered its equilibrium and found safe footing far back from the precipice it faced during the depths of the Great Recession.
Indeed, by cutting costs, instituting new efficiencies, overhauling its e-commerce infrastructure, subletting its sales floor, abandoning foreign markets, and employing some basic but overlooked retail blocking and tackling, the retailer has largely returned to growth mode.
Last year, the TWICE Top 100 shows, Best Buy increased CE sales by nearly 4 percent, to just under $31 billion, without the benefit of new store construction, although Amazon continues to loom ever larger in its rearview.
The fourth of the CE power players is Apple, which remained in fourth place despite a respectable 4.3 percent increase last year. No doubt its nearly $13 billion tally was constrained by 2015 being an off "letter" year for iPhone, as iPhone 6 was updated to 6s, and many fans sat on the sidelines awaiting iPhone 7.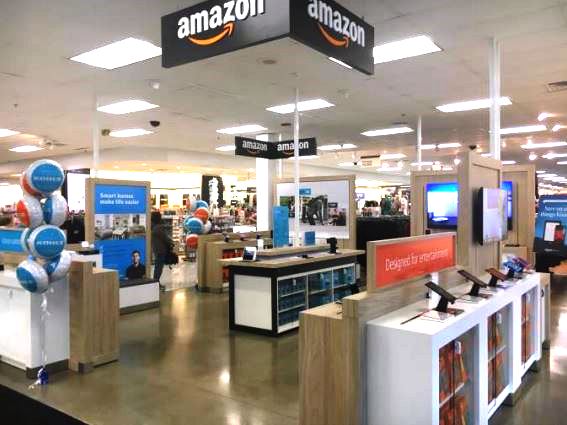 Taken together, these four giants of CE retail controlled some $89 billion in sell-through last year, or 65 percent of total Top 100 revenue.
Their gains were others' losses. Taking it on the chin in 2015 was a raft of high-profile names, although none withstood the barrage of slings and arrows that did RadioShack. Fortune doesn't get more outrageous in retail than a bankruptcy, and this one forced the closure of nearly half its store base in pursuit of better efficiencies and perhaps even profits.
In the process, sales plummeted more than 45 percent, the steepest plunge on the rankings, to $1.4 billion, booting the chain out of the top 10 position it had almost held in perpetuity to 14th place.
Sears also stumbled, falling 16 percent to $1.6 billion, but rising one slot to No. 12 amid general Top 100 weakness, as the company continues to transform its electronics business into an omnichannel destination for connected-home products.
Also sustaining a double-digit drop in revenue was MacMall(No. 54). The tech reseller closed its last remaining retail stores to focus solely on B-to-B, and went on to buy TigerDirect(No. 31) for use as a commercial- channel adjunct. As a result, MacMall's retail sales fell 26 percent, to $94 million, while the Tiger fell 15 percent to $375 million.
See also: Life On The Top 100: What A Difference A Decade Makes
And yet there were the odd pockets of strength. NATM Buying Corp. member Electronic Express(No. 51), despite operating two less stores and facing fresh competition from 18th place hhgregg, enjoyed a 10 percent sales spike, to $110 million, owing to third-party seller activity online and what it described as "technological improvements" to increase sales and efficiencies.
Others, like 28th-ranked Nebraska Furniture Mart, and Game- Stop-owned Simply Mac(No. 36), grew their businesses the old-fashioned way — by opening new stores. Nebraska's latest mega emporium, in Dallas, helped drive a 50 percent boost in CE sales, while the Mac chain's 30 new locations (for a total of 76) added 49 percent more revenue.
Finally, for some reporting flat or decreasing CE sales, the declines may have been intentional. We suspect this may have been the case, at least in part, for P.C. Richard & Son(No. 22), the New York metro area powerhouse that cited a 4.5 percent slip in electronics sell-through. With CE margins now a shadow of their former selves, dealers like P.C. are rapidly shifting their mix toward more profitable fare like appliances, outdoor products, furniture, and the mattress and bedding shops that are now found in virtually all 66 stores.
Hey, that real estate had to come from somewhere.
Related: Gone But Not Forgotten