The CE retail world was a very different place just 10 years ago.
The housing market was hot; TVs could still command some margin; and Internet tax legislation, certain to be passed by the feds, would finally curb Amazon.
So much for the halcyon days of 2006.
In the rush of today's around-the-clock news cycle, peppered with incessant tweets, bleats and social-media feats, we thought it would be a worthwhile exercise to set aside a few minutes to compare the retail scene of yesteryear with the competitive landscape of today.
Related: TWICE Releases 2016 Top 100 CE Retailers Report
For as the saying goes, you don't know where you're going until you know where you've been. To draw the comparison, we leaned upon more than a decade's worth of TWICE Top 100 data, as amassed by our acclaimed market research partner, The Stevenson Company of Louisville, Ky.
The results are rather startling.
While Best Buy still ruled the roost on TWICE's 2006 rankings as No. 1 on the retail hit parade, second-place Amazon was nowhere to be found among the top five, the top 10 or even the top 15.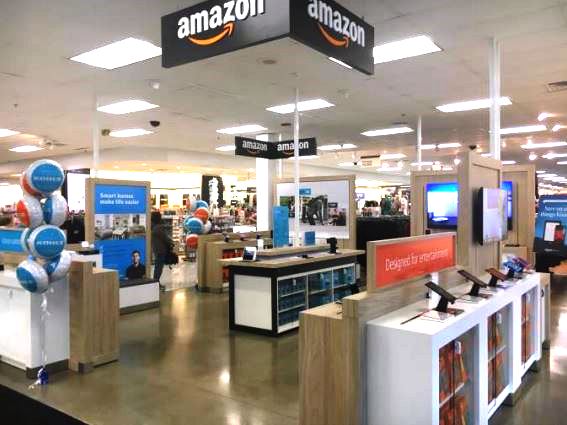 The young e-tailer, which had just passed the $1 billion mark in CE sales, was way back at No. 18 — two slots behind Newegg and two places ahead of that last of the great audio chains, Tweeter, which was sounding its last notes.
Also missing from the top 10 action was Apple, which was just a five-year-old chain in 2006, with little more than 100-odd stores. But the writing was on the wall: the fledgling retailer placed 12th with a bullet, having jumped from 17th place ahead of Office Depot, Fry's and Staples.
Back then though, the big news was how Walmart had leap-frogged Circuit City to become the No. 2 CE chain in the land. Like Tweeter, and TWICE top 10 regular CompUSA (No. 7), Circuit was about to sing its swan song.
Other MIAs from the 2006 list: OfficeMax, Ultimate Electronics, Gateway Computer, Rex, American TV & Appliances, Game Crazy, eCost.com, Sixth Ave. Electronics, Magnolia, PC Club, Bernie's, Harvey Electronics, Myer-Emco, Ken Crane's and Anderson's TV.
All told, 20 percent of the 2006 Top 100 CE retailers are no longer in business.
And yet Abe's of Maine continues.
Another longtime fixture of the top 10 was RadioShack, which held steady at No. 5 that year, simply on the awesome power of its then 6,600-store sell through.
See also: 2016 Top 100 CE Retailers Report: Gone But Not Forgotten
Like Circuit, Tweeter and CompUSA, the Shack would eventually succumb to bankruptcy, and would have similarly been relegated to the dust heap of retail history had its chief investor not finagled a deal.
Today, the theoretically new and improved RadioShack has dropped to 14th place, with 4,300 fewer stores and $3 billion less in sales.
But as the other saying goes, a rising tide raises all boats, and times were good back in 2006, two full years before the big-bank meltdown.
How good? Total annual sales for the Class of 2006 were up nearly 11 percent year over year, and double-digit growth was the norm throughout the Top 100 rankings. Best Buy? Up 14 percent. hhgregg? Ahead 18 percent. And Amazon? Up 28 percent, which was a harbinger of things to come.
How To Access The Complete 2016 Top 100 CE Retailers Report
Today, the world's largest e-tailer has managed to suck much of the life's breath out of CE retail, and the numbers don't lie. Founder Jeff Bezos' electronics sales have ballooned 118 percent during the past decade, and his creation now accounts for fully 17 percent of Top 100 share, compared with less than 1 percent in 2006.
Amazon's unprecedented growth has also hastened the consolidation of CE retail. Back in 2006, companies ranked in the bottom tier (No. 51 to 100) commanded 4.1 percent of the Top 100 pie. Today that share has dropped to 1.8 percent.
Extrapolate that out to the next 10 years. While the consumer will have spoken, he'd better not complain that his choices are limited.
Latest posts by Alan Wolf
(see all)