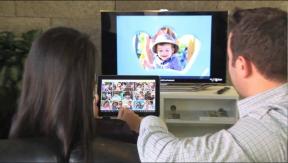 Washington – The major appliance industry got off to a mixed start in 2014, with factory shipments rising 2.1 percent in January.
According to the Association of Home Appliance Manufacturers (AHAM), which compiles the monthly wholesale data, the gains were concentrated in room air and microwave ovens, and masked steep declines in home laundry, down 10.8 percent, and refrigerators/freezers, down 10.1 percent.
Gas ovens saw the biggest drop last month at 34.5 percent, while chest-style freezers and trash compactors followed with declines of 22.5 percent each.
Shipments within the AHAM 6, comprised of the core washer, dryer, dishwasher, refrigerator, freezer and range/oven categories, fell 7.7 percent.
The January lull followed a solid holiday season, and preceded Presidents' Day in February, which is a key period on the majap promotional calendar.