Santa Clara, Calif. — 4K TVs and a rebound in notebook computers helped drive growth in large-panel display shipments and revenue, according to the latest report from IHS, although larger tablet and mini-note PC displays are expected to drop this year.
Shipments of 9-inch and larger panels increased 4 percent (721 million units) year over year, while overall display shipment area grew 13 percent. Overall large-area TFT LCD display revenues grew 2 percent, reaching $74.4 billion in 2014, according to the "Quarterly Large-Area TFT Panel Shipment Report."
"The double-digit increase in large-area TFT LCD panels last year was mainly driven by increasing consumer demand for larger televisions, 4K TVs and high-end monitors," said Yoonsung Chung, director of large area display research for IHS Technology. "The notebook PC market rebound, which began in the second quarter of 2014, also aided large-area display growth."
Overall shipment area of 40-inch and larger panel sizes increased 34 percent in 2014 vs. the previous year. Notebook PC display unit shipments increased 8 percent, and revenues grew 16 percent year over year.
However, growth in notebook PC and "mini-note" panel shipments will be flat in 2015, reaching just 198 million units, said the firm. "Lackluster sales are forcing panel makers to begin upgrading to FHD and other high-resolution formats, and to adopt flat light guide plates in the backlight for ultra-slim panels, in hopes of raising profit margins," Chung said.
Demand for tablets with displays 9 inches and larger weakened, IHS said, slowing year-over-year unit growth to 1 percent while revenues dropped 6 percent. This segment is expected to see year-over-year declines of 11 percent in 2015, primarily driven by Samsung's adoption of OLED panels for tablet PCs.
Overall large-area display shipments are anticipated to grow just 1 percent and reach 729.5 million units in 2015. Revenue growth and area growth for this category, however, are forecast to reach 6 percent and 8 percent, respectively, said IHS.
Total LCD TV panel shipments are expected to rise 3 percent in 2015, reaching 260.5 million units. 4K TVs will reach 40 million units this year, comprising 15 percent of total LCD TV unit shipments, said IHS. This is up from 7 percent in 2014.
LCD monitor panel shipments, meanwhile, are expected to grow 8 percent in 2015, reaching 168 million units. "Due to larger sizes, technology improvements and low depreciation in old fabs, the profit margin for monitor panels was solid last year, which is leading panel makers to plan more monitor shipments this year," Chung said.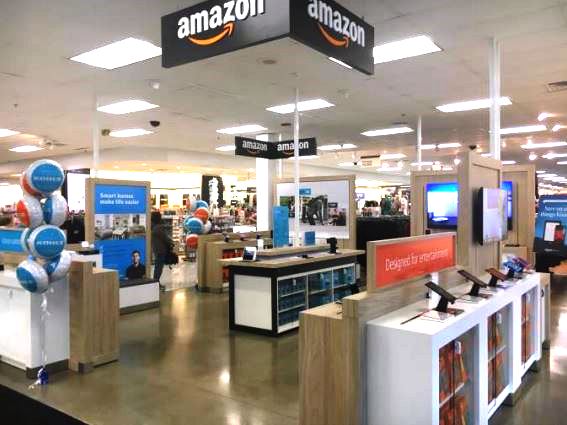 Latest posts by Lisa Johnston
(see all)