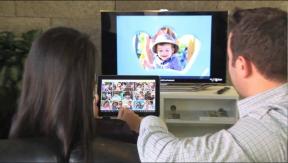 San Francisco — The Wireless Speaker and Audio Association (WiSA) and the Association of Loudspeaker Manufacturing and Acoustics International (ALMA) announced the signing of membership agreements in each other's organizations.
ALMA International and the WiSA Association are both dedicated to the advancement and growth of the loudspeaker industry while focusing on different yet complementary areas of technology, the organizations said.
The relationship will serve to address such common interests as the requirements for designing and manufacturing high-resolution digital audio, the groups said in a statement.
The WiSA Association delivered what it called the industry's first and only interoperability and compliance test specification for ensuring the quality of the wireless link between transmitting devices, such as HDTVs, AVRs, DVD/Blu-ray players, gaming consoles and set-top boxes, and receiving devices like speakers and subwoofers.
For more info about WiSA, visit WISAAssociation.org. For more info about ALMA, visit ALMAInternational.org.