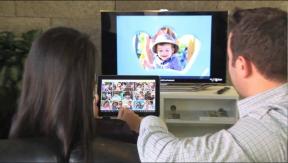 Benton Harbor, Mich. – Whirlpool said currency fluctuations, restructuring charges and lower tax credits in Brazil contributed to a 40 percent drop in fourth-quarter net earnings, to $122 million.
Net sales for the three months, ended Dec. 31, slipped 2.4 percent, to $4.8 billion.
The nation's largest majap maker said profits improved considerably on an apples-to-apples basis, and sales rose 2 percent, thanks to higher wholesale prices, a greater mix of high-margin products, productivity improvements, and the benefits of cost-cutting and factory closures.
In North America, those same initiatives led to a 15 percent increase in operating profit, to $233 million, while sales fell 3 percent to $2 billion during the quarter.
For the full year, net profits rose 2.8 percent to $401 million while net sales slipped 2.8 percent to $18.1 billion.
"Our actions have clearly produced the expected improvement in operating margins, resulting in strong earnings per share and underlying cash flow," said chairman/CEO Jeff Fettig. "We successfully improved operating margins through our cost-based price increases, product mix, cost and capacity-reduction initiatives and ongoing productivity programs. Those actions, combined with improving trends in U.S. housing and growth opportunities in emerging markets, create positive momentum going into 2013."
Indeed, based on the current economic outlook, Whirlpool expects full-year 2013 U.S. industry unit shipments to increase in 2 percent to 3 percent, the first gain in recent years.
Added Fettig: "Our competitive cost structure, preferred brands and new product introductions have positioned us well for global industry demand recovery. We will continue funding our business and executing our long-term growth strategy."
Latest posts by Alan Wolf
(see all)