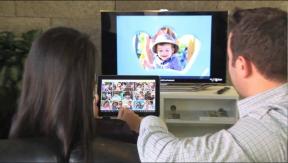 Benton Harbor, Mich. – Whirlpool and LG Electronics have agreed to settle a trio of longstanding patent infringement suits regarding the companies' refrigerator designs.
Terms of the settlement were not disclosed.
The suits and countersuits, which date back to 2008, involved proprietary technologies for in-door ice dispensers within side-by-side and French door refrigerators; refrigerator wall construction; and food compartment and door gasket designs, among other innovations.
The suits were filed in U.S. district courts in Delaware and New Jersey, and complaints were also lodged by both manufacturers with the U.S. International Trade Commission (ITC).
In a terse joint statement, the companies said their agreement concludes years of litigation and will result in the dismal of three pending infringement suits involving several LG and Whirlpool patents.
Whirlpool has also accused LG and other offshore manufacturers of selling washers and bottom-mount refrigerators at prices substantially below market value. The ITC dismissed the bottom-mount dumping charge last spring, although the U.S. Commerce Department in July imposed a nearly 12.2 percent dumping margin on LG washer imports pending a final decision by the ITC in January.