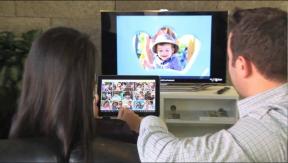 Indianapolis — Multiregional majap, CE and home furnishings chain h.h.gregg donated 54 Maytag appliances to local Boys & Girls Clubs of America in partnership with Maytag parent Whirlpool.
The donations were part of a 31-day "MayTag, You're It" joint sweepstakes promotion, in which a Maytag laundry pair was awarded each day in May.
The partners said 29 Boys & Girls Clubs in 15 states and Washington, D.C., were selected to receive majap donations based on immediate improvement needs.
"Supporting our local communities has long been a passion for us at h.h.gregg," said marketing senior VP Jeff Pearson. "By improving Boys & Girls Club of America facilities across the country, we hope to support BGCA's mission to enable America's youth to reach their full potential as caring, productive citizens."