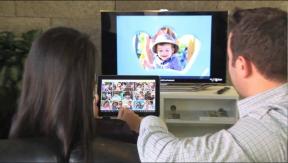 Benton Harbor, Mich. – Whirlpool said it won't pursue a three-year-old dumping case against offshore majap makers despite winning a favorable court ruling earlier this month.
The U.S. Court of International Trade determined that "significant errors" were made by the U.S. International Trade Commission (ITC) in 2012 when it found that the pricing policies of Electrolux, LG, Samsung and a GE partner in Mexico did no harm to the domestic bottom-mount refrigerator business. Whirlpool had accused the companies of selling their products at below-market prices, and the ITC's decision spared the manufacturers from stiff trade duties.
Whirlpool has also flagged Electrolux, LG, Samsung and Daewoo for selling washers below fair value, and has been involved in a series of patent infringement suits with LG that were ultimately settled.
In a statement, Whirlpool said it had achieved its goal of bringing unlawful appliance trade activity to the attention of the U.S. government, and that it will continue to monitor the majap marketplace rather than pursue an appeal based on outdated data.
The company also cited changes in products, prices, the marketplace, and countries of supply since filing the case. Indeed, industry observers said majap makers, including Whirlpool, have avoided punitive anti-dumping actions by shifting production to the U.S. and China.
"There is no longer any doubt that dumping occurred and is occurring, both for washers and refrigerators," said Whirlpool chairman/CEO Jeff Fettig. He added that his company will seek trade remedies when necessary, but will continue to focus on product development, brand building and execution.
Whirlpool, the world's largest majap maker, is under increased pressure from LG and especially Samsung, which are using their CE prowess to build a new generation of Internet-connected appliances.
Samsung has made no secret of its goal of dominating the global majap market by 2015, and presently generates about $12 billion in annual appliance revenue compared with Whirlpool's $18 billion in 2012. It has also tripled its U.S. market share over the past five years to just more than 10 percent, according to The Stevenson Company's TraQline data, putting it ahead of Electrolux and behind only LG, GE and Whirlpool, whose share is just north of 30 percent.
Latest posts by Alan Wolf
(see all)