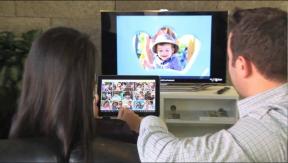 Elgin, Ill. — Premium cooking manufacturer Viking Range has been acquired by foodservice equipment maker The Middleby Corp., for $380 million.
Viking joins Middleby's roster of home appliance brands including TurboChef, Jade and MagiKitch'n.
Middleby chairman/CEO Selim Bassoul said the cash deal will allow the company to integrate its own patented technologies, such as speed cooking, induction and "truvection" into the Viking product line, which is expected to have "a huge appeal to consumers for their residential kitchens."
Viking, based in Greenwood, Miss., produces premium kitchen appliances, including cooking ranges, ovens, refrigerators and dishwashers, as well as outdoor grills and wine cellars. Annual revenue is about $200 million.
"This acquisition strategically positions Middleby as a leading manufacturer in the sector with a top brand," Bassoul said. "We are combining leading commercial cooking companies with a leading residential cooking company … Together we have deep experience in the design and manufacture of ranges, ovens and cooktops, and through combined efforts we will be able to achieve meaningful cost reductions and production efficiencies, while improving the design and performance of the ranges and ovens."
Bassoul added that the company plans to further expand its home appliance platform through future acquisitions, new product introductions and by leveraging Middleby's global sales, service and distribution infrastructure to introduce Viking products in emerging markets.
Middleby develops, manufactures, markets and services a broad line of equipment used for commercial food cooking, preparation and processing.
Latest posts by Alan Wolf
(see all)