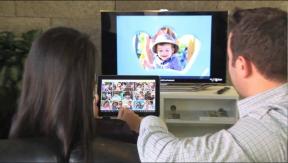 Last week the CE industry lost Eugene Ferkauf, founder of the E.J. Korvette discount store chain who passed away last week at the age of 91.
Ferkauf founded the chain in 1948 in Manhattan and eventually expanded to 45 stores in the New York City metro area. The stores sold a range of merchandise including televisions and other early CE products.
So here is a final video tribute to Ferkauf, make sure not to miss the customers playing Pong near the end of the commercial.