Chinese TV-maker TCL aims to grab a sizable portion of the North American market in the next three years, starting with an expanded lineup of 2017 Dolby Vision-enabled and Roku-equipped smart Ultra HD TVs.
The manufacturer will bring six models in two new lines to market in the next few months.
TCL said it has grown its U.S. TV share to around 5 percent in less than three years, with a goal to reach double digits and No. 3 in the market by the end of the decade. The company claimed it has a presence in all six of the biggest North American retailers and 87 percent of North American sales outlets. To fuel its aggressive growth goals, last fall TCL opened its Gen-11 LCD panel fabrication facility in Shenzhen, China, which the company said is the largest factory under one roof in the world for any product, and which doubles the company's panel area capacity.
Unlike other new brands, however, TCL wants to grow on more than just low cost and high volume. "We want to expand by building brand credibility and value reputation," said Chris Larson, TCL sales and marketing senior VP, "not just price. Product performance is the third leg of our strategy."
'Premium' & 'Contemporary' Lines Coming
That's where Dolby Vision comes in.
While TCL has offered Dolby Vision in previous domestic and European Ultra HD TVs, the company is bringing the proprietary HDR feature, along with other picture-enhancing technologies, to its U.S. models for the first time this year. For 2017, TCL will add six higher-quality sets in two new lines to its basic existing S-series models:
*The premium P-series, due to hit stores in September, will include 72-zone full-array local dimming (FALD) backlighting accompanied by TCL's HDR Contrast Control Zones technology, as well as "wide color" performance using TCL's NBP Photon technology, which purports to produces a color palette that covers nearly the entire DCI-P3 color standard.
*The C-series, due in June, will feature more "upscale" style-conscious Ultra HD TVs with thinner bezels and more contemporary styling, along with the NBP Photon technology and TCL's HDR Dynamic Contrast technology, which optimizes brightness for each scene.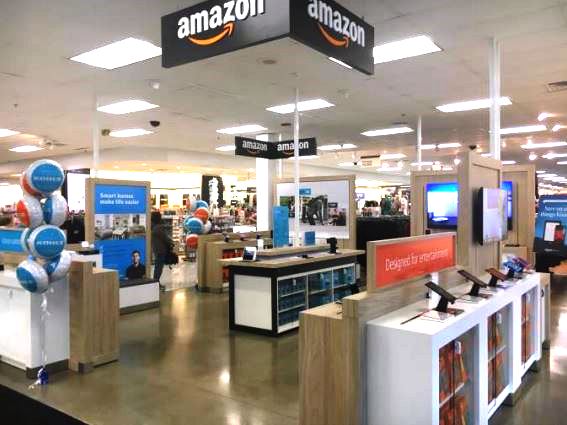 TCL's C-series Ultra HD TV
The C-series sets will include 55- (55C807, $699), 65- (65C807, $1,099) and 75-inch (75C807, $1,999) models; P-series SKUs include 50- (50P607, $499), 55- (55P607. $TBA) and 65-inch (65P607, $999) sizes. The 55-inch 55P607 will go on sale for a special introductory price of $599 via pre-order on Amazon.com starting May 26.
All six sets also include HDR10 compatibility, as well as integrated Roku smart-TV streaming content access.
Latest posts by Stewart Wolpin
(see all)