After several years of head-spinning innovation and much pondering, retailers and manufacturers are starting to make sense of the smart home. Much of it revolves around monetizing the business through a recurring revenue model and the advent of voice control — most notably through Amazon's Alexa artificial intelligence technology — as a common and consumer-friendly IoT platform.
That smart-home is on the minds of merchants is an understatement, as the subject consumed much of TWICE's Executive Retail Roundtable this year. In this last of a series of panel excerpts, top industry retailers, distributors, buying group execs (and one leading industry analyst) tackle the connected-home category.
On the need for a new revenue model
Dave Workman, ProSource: The biggest thing, and one of our key initiatives this year, is to basically bring a recurring revenue model into this product.
TWICE: Will this be with a third-party partner?
Workman: This is a combination of everything. The key for the customer, whether it's a very simple system or an elaborate system is there are a lot of diagnostics that can go on remotely. You can't afford to roll a truck for somebody to put in a $500 Dropcam or repair a Nest thermostat if something goes wrong, and so there are services obviously, and we are working to try to combine it.
The industry will resemble the security industry where you have a low frontend ticket and ideally you get some sort of recurring revenue piece that comes into the model that allows the system to continue to operate. The key is how you develop the quality of the service that goes around that. It can't just be in the event of a crisis we'll be here. You have to bring value that customers see.
It has to be rebooted, and there are so many things that people don't realize, like you have to unplug your cable box occasionally because it builds up resistive qualities, and all of that stuff that people just don't realize. Those things can all be automated if done correctly. The companies are all working on it, and then there are call center tech supports like PlumChoice and some of the other names that you know. We are pretty excited, and we're getting close to the finish line on the project.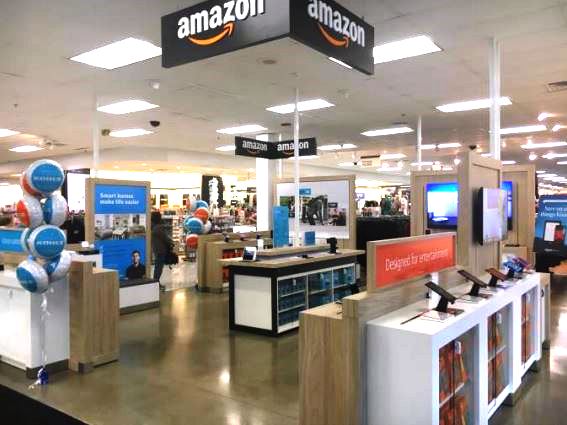 The TWICE Executive Retail Roundtable. Standing from left: Alan Wolf, TWICE; Neal Martinelli, HSN; Mary Campbell, D&H Distributing; Dave Workman, ProSource; Fred Towns, New Age Electronics; Dene Rogers, RadioShack. Seated from left: Tom Hickman, Nationwide; Laura Orvidas, Amazon; Ryan Ciovacco, Sears Holdings; Steve Baker, The NPD Group
Fred Towns, New Age Electronics: We have probably the fifth largest call center in the world as part of our company, and we are looking at those aspects too. How do you support the person with no experience on these projects? They go down or shut off. Service is a big play.
Mary Campbell, D&H Distributing: It's like the Geek Squad.
Workman: But you have to package it so that it's understandable and affordable to the consumer.
Stephen Baker, The NPD Group: It can't be a transaction; it's a subscription. If you look at Best Buy's earnings, the revenue from the Geek Squad as a percentage has been going down. There are a couple of reasons for that, but a big part of it is because it's a transaction activity and not a subscription activity.
Workman: I think they recognize that. It's just a question of how you package it up, and you have to make sure that the commitment and the delivery are the same, and that whatever you are promising, you're setting that expectation correctly. We're bullish on that whole part of the business.
Ryan Ciovacco, Sears Holdings: I know we are certainly going down the path of the recurring revenue model as well. As you have different ecosystems growing everywhere it all just becomes one ecosystem at some point. Everything works with everything, as long as it's built that way. That support model that you are talking about becomes that much more important because you have smart things that you buy at Amazon, Wink that you buy at Sears, and a router you buy at Target, and then your door lock doesn't work. Who do you call? Do you call the manufacturer, Amazon, Sears or Comcast? It becomes very important.
TWICE: That sounds like a great opportunity for you guys, given your nationwide services capabilities.
Ciovacco: That is our focus with our recurring revenue subscription model, which includes rapid response. If you think about a security system, that is what we do. It's for the non-life-threatening emergencies — water leaks and appliances going out.
Related: See more from TWICE's annual Retail Roundtable
As we have connected products, our call center is continuously monitoring this. If you have a leak, or your HVAC goes down, we will call you, and we can dispatch a plumber and an HVAC tech within an hour or two.
On the lure of Alexa on customers
Dave Workman, ProSource: I believe voice recognition is the killer app that is embedded as technology, whether it is Google or Alexa, although clearly those are the two out there.
TWICE: Alexa is an open platform, right? Are there any developer fees involved?
Laura Orvidas, Amazon: No, it is an open platform, and we allow developers to integrate the Alexa technology for free.
TWICE: Do you have to approve the applications?
Orvidas: We have to make sure it works and everything is up to snuff. We're really excited about it. We want Alexa to be everywhere and have consumers have an easy way to interact with technology.
As David said, voice is the killer app. We do think that voice is the future and will fundamentally change the way that people interact with technology. It's a huge simplifier.
If you think of the smart home systems of the past, you had to get out your phone, you had to open it up, click the button, and that will turn off your lights. Well, at that point, you might has well have gone across the room and turned off the light switch. But now, you can ask Alexa to turn off the lights and turn on the lights, and it's so much simpler. You don't have to worry about different protocols because it's all embedded in the platforms.
I do think it's interesting that this past holiday we saw customers interacting with Alexa in a bunch of different ways than we have in the past. Customers used Alexa to mix cocktails, to get cooking recipes, to get cooking tips, and they played holiday music and movies, which is pretty standard.
We also saw them turn off their Christmas lights using Alexa. We do think that the more customers get used to interacting with voice, the simpler this all becomes, and the more smart home and connected applications will follow.
Workman: Just by virtue of the way it's built, it has to listen because it has to constantly learn, right? Is it a constantly learning product? The first time Siri came out, you said, "Go to the gas station." It says, "You want to wet your pants?" It didn't recognize anything, and slowly but surely it got a little smarter.
Orvidas: The beauty of it being in the Cloud is that we are able to use machine learning to improve the algorithms over time. Alexa is always on, but it's listening for the key word to turn it on. So if you don't say Alexa and you have a conversation, that is not recorded. It's only when you say, "Alexa," and the things after that get recorded.
Ryan Ciovacco, Sears Holdings: It records 60 seconds and dumps it.
On product cannibalization
TWICE: Is there any concern here that as smart products assume multiple skills the field will eventually consolidate down to a couple of devices, the way smartphones cannibalized cameras and GPS?
Stephen Baker, The NPD Group: I would say that is exactly the opposite of what is happening because these things are embedded in a whole bunch of other products. They make those products more useful. They don't create less of a demand for those specific pieces of hardware.
You're not embedding hardware features, you're embedding software features. So when you embed those software features, it actually makes all of those other products more useful and more specific, as opposed to "I'm embedding a camera, and a GPS, and a VR reader, and an AR reader, and all of these other things in my phone." That takes away from the overall sales opportunity.
Dave Workman: There isn't a single product that can consolidate everything else like we saw with the phone. It works exactly the opposite.
Baker: That is the great part of the smart home. As you make everything smart, it doesn't mean that is going to push away demand or change people's interest in specific products. It's just going to make those products better and grow the volumes.
Overall the CE business can be a little stagnant, and one of the ways to grow is to take sales and pieces of business from other businesses. Three years ago would we have thought, "Oh yeah, let's go talk about smart light bulbs or thermostats." Now, those are technology products, and more and more home appliances are as much technology products as they are major appliances.
When you really think about it, one of the nice pieces of all of these things is that it turns more things into CE as opposed to fewer things into CE.
On smart home being an elixir for tech retail
Mary Campbell, D&H Distributing: The products are all phenomenal. But the problem, and also the opportunity, is making the connected home out of what is now the disconnected home for the consumer. It's the opportunity in front of us.
Our role is knowing how to do that, and once we do it, then they will all buy in and they're all comfortable with it. That is our challenge but also our opportunity.
When they walk into Home Depot, they see a home automation system or some type of security, and they're like "Oh that's great," but they don't buy it. So the more comfortable they are walking in and buying it, the more the things we are talking about are going to accelerate.
We are extremely excited about that opportunity and all of the products that can connect. We definitely see that as part of our role in distribution, and the necessity is to help our customers get educated.
TWICE: You bring up The Home Depot. Lowe's was one of the early retail entrants into smart home. Do you think consumers now equate smart home with home improvement chains as a result? Does that channel now have a leg up on the category?
Workman: I dont know that they have been that successful. Are you talking about Iris?
TWICE: Iris and the big "works with Alexa" displays.
Campbell: The Bed, Baths of the world, they're still untapped, but the point is it's the home. You are going to go there because those are home products. That is the opportunity. They are not just thinking of a single thing when they walk in.
Workman: One of the enigmas of this category is that it's not a single product. Ultimately, it's a solution, and by and large solutions do not get commoditized the same way single products do. We as an industry know how to beat the living daylights out of a single product, and we're really good at it.
This is, in its ultimate form for the consumer, a solution. How we bring that solution to the consumer is really going to be key to how broadly it becomes adopted. I don't see it being so plug-and-play for at least some period of time that it doesn't require some level of education and assistance. You can do a single device, but to really get to the full thing, at some point they are going to have to have somebody tell them what to do.
Fred Towns, New Age Electronics: If you go to the Google store in Soho, it's not a retail store to sell. It's a retail store to train, and basically you go in and it's all the things that connect up with what Google is doing and working on today. It's all the smart devices, TVs and appliances, and they do a full thing on Pixel. Then they go on to their Daydream and show all of the products there.
They don't sell anything in the store. The whole thing is to educate people on it. I was there two times during the holidays, and both times the store was packed, with the queue going outside the door just to go in and check it out.
The consumer is like a sponge. They want to see and learn more about it, and knowing that they don't have to necessarily go in there and buy anything, but just try it all has been a really good educational thing.
More and more it is how do we replicate that at retail? What things do we have to interact with or what displays do we have to create to enable that, which is an area that we are looking at to help the retailer tell the story.
A lot of times it's telling the story across the air, which is really an educational opportunity too. Many of the things that we are looking at are how to help tell the story. Some people say, "Well, to take a couple of wires out of the wall and connect up a thermostat, I'm a little nervous about turning everything off and connecting back up." Yet it is a very simple process.
Again, it's education. What do you have to do to do that? There is still a need to have people that are professionals to come in and say, "Well, we'll make sure everything works at the end." The options have to be available on both sides. The educational process is still a big opportunity.
Campbell: It's interesting when you look at Amazon or home shopping. It's addictive. If we can do that at retail, they are coming in for something; training or education, but what else?
It's the next generation. A lot of times we equate it with ourselves and our maturing. It's easy for us to go to the Home Shopping Network or Amazon. Who wouldn't do Prime? We have to create that addictive experience for the next generation. What is that?
TWICE: That's why we think there will always be a place for brick-and-mortar. Nationwide did a big millennial study which showed that that age group likes to shop physical stores. They like to look, touch, play and, hopefully, buy.
Tom Hickman, Nationwide Marketing Group: If you navigate a large lumber facility and try to piece together a connected home, it's an interesting experience. We've done it. We've sent people in, and we do find that people want service.
In Middle America we have to compete on price like everybody else, but we have to crush on service.
Talk about addictive, I have eight Echo Dots somewhere around the house, and my own journey was one that I needed help with at times.
Luckily I have a network of retailers that can help me with that, but I wanted to do it myself. I absolutely think, though, that there is huge opportunity for brick-and-mortar in this, and there will continue to be because there's an extreme amount of savvy people, and there's an extreme amount of non-savvy people.
It's become so ubiquitous that everybody has one, and the opportunity is huge. When Stephen was talking about add on, and add on, and add on, we are seeing that. The demand from our member dealers for more connected products, more that work with Nest, more that work with Alexa, is huge.
On Sears' Killer Smart-Home App: Wally
TWICE: Ryan, your title at Sears is president of Connected Living and WallyLabs. Wally is a device that can detect leaks on a water tank, right?
Ciovacco: Yes, it's on the smart-home platform, and we have sensors and are bringing it on the Kenmore and Craftsman products as well.
We have the full breadth of appliances and a very strong focus on not just the action but also the reaction. It's not just alerting someone that "Hey, there's a leak," or "Hey, your temperature dropped 20 degrees." It's more a matter of how we respond to that.
We have water shut-off valves, so detect a leak, shut off the water to your house. Detect a leak, send over a plumber within a couple of hours.
TWICE: Is WallyLabs a wholly owned subsidiary of Sears?
Ciovacco: Yes, we acquired them last year. It's kind of its own entity.
TWICE: Have your customers expressed any security concerns? With Russian hacking in the news one would think that that might be an issue.
Ciovacco: They haven't, but to be fair, we're monitoring leaks. It's not, "Oh, let's open my door."