Sony revealed pricing and ship dates for its expanded series of Extra Bass Bluetooth speakers shown at CES, but the company hasn't yet disclosed the pricing and availability of new soundbars or the midpriced Dolby Atmos/DTS:X AVR introduced at the show.
More product details, however, have emerged about the AVR and soundbars on Sony's website.
Here's what's coming:
Bluetooth Speakers: In its Extra Bass series targeted to 18- to 34-year-olds, Sony is expanding the selection of Bluetooth speakers to four models from two at prices from a suggested $59 to $249. They're due in stores in March. The two models in the previous selection were priced at $99 and $149.
The Extra Bass series also includes headphones and high-power audio systems.
The top three Bluetooth speakers are the company's first Bluetooth speakers with a Wireless Party Chain feature that enables 10 speakers to play the same song simultaneously. In the previous series, only two Bluetooth speakers could be linked to play the same song simultaneously.
Like the two previous models, all new models are IPX5-rated for water resistance, and the top three carry over the previous line's proprietary LDAC technology, promoted as delivering near-high-res Bluetooth streams from Sony's portable LDAC-equipped high-res digital audio players (DAPs).
The opening-price $59-suggested model is a short cylindrical mono speaker. The $99, $149 and $249 models are single-chassis stereo speakers, and as in the previous line, two of each model can be used as a left-right pair.
The three SKUs also feature LED lighting that pulses to the beat of the bass, with two models offering a choice of lighting colors via an included app. One model lets users choose from preselected colors, and the top models lets consumers choose custom colors. The top model's app also enables a choice of DJ effects, whether through touchscreen controls or by flicking the smartphone in different directions. DJ effects include scratching and playback of sound samples such as audience cheers, a reggae horn, and spoken words.
See also: Sony's Hirai Highlights 'Objects Of Desire' Plan
All models can be placed either vertically or horizontally.
Dolby Atmos/DTS:X AVR: Due in the spring as the top model in the core AVR series, the 7.2-channel STR-DN1080 will be the first core-series AVR with Dolby Atmos and DTS:X object-based surround decoding. The core series currently tops out at a suggested $599.
The object-based surround formats starts at higher prices in the premium ES series of AVRs.
Besides adding Atmos and DTS:X to its predecessor, the new model will also add HDR support on all five rear inputs instead of just three of five, Chromecast built in, and phantom back-surround channels. It will be the first Sony AVR in any series with phantom back-surround channels. Like its predecessor, the STR-DN1080 offers wireless multiroom audio and high-res playback via USB and wireless multiroom.
In the ES series, Atmos/DTS:X AVRs starts at a suggested $799 for the 7×100-watt STR-ZA810ES introduced at CEDIA and due in late spring. Other ES AVRs introduced at CEDIA with Atmos and DTS:X are priced at $1,000, $1,400 and $1,700 ES AVRs and are also due in the spring.
Other SRT-DN1080 features include high-res playback, including native DSD playback, as well as USB, Bluetooth, wireless multiroom audio, Chromecast built-in, and Spotify Connect.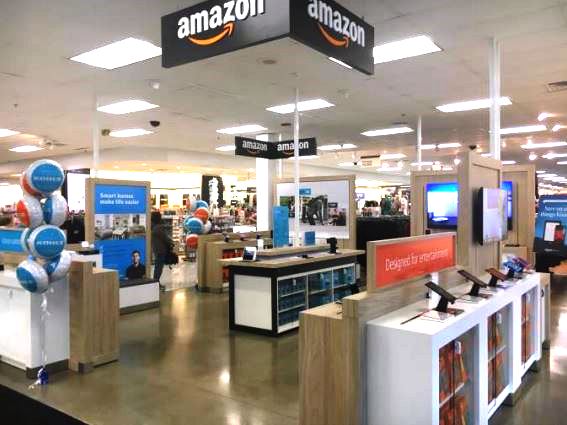 Sony's first Dolby Atmos-equipped soundbar, the HT-ST5000
Soundbars: Four new soundbars, due in the spring at unannounced prices, include Sony's first model with Dolby Atmos and the company's first two that network with the Google Home smart speaker. Those two models also feature Chromecast built in.
One of the four models also features high-res music playback, two feature three HDR-supporting HDMI inputs, and one works with select Sony wireless-multiroom speakers to create a discrete 5.1-channel surround.
The Dolby Atmos model is the HT-ST5000, which delivers a 7.1.2-channel sound field. Information on a potential upgrade to add DTS:X was unavailable. Key features include three HDR-capable HDMI inputs, Sony's wireless multiroom technology, Chromecast built in, and integration with the Google Home voice-activated speaker with Google Assistant service. Through the Google Home speaker, users get voice control of the volume of streaming services cast to the soundbar and the ability to skip tracks playing on the cast services.
See also: Sony Broadening Its 4K Ultra HD Base With 9 More TVs
Going down in price, the HT-CT800 also features three HDR-supporting HDMI inputs, wireless multiroom audio, Chromecast built-in, Google Home integration, ability to use wireless-multiroom speakers as wireless surrounds, Bluetooth streaming to headphones using near-high-res LDAC technology, Dolby TrueHD & DTS-HD Master Audio format support, USB input, and digital-optical and analog connections.
The CT-290 is smaller than the CT800 and features virtual surround and HDMI ARC but lacks HDMI inputs, network capabilities, and wireless multiroom.
The MT-300 is the first of its kind from Sony, blending in more easily with a room's décor because of a main chassis that's less than 2 inches tall and a slim subwoofer that can be placed flat on the floor under a sofa. The bar's main chassis is low enough so that it doesn't block TV screens or a TV's IR sensor, the company said. It features virtual surround, optical and analog inputs, but no HDMI inputs or outputs or high-res playback. It streams music from Bluetooth sources.
The MT-500, which is similar in design to the MT-300 but larger, is no longer coming to the U.S., at least for now. It stepped up to Chromecast built-in, Google Home integration, wireless multi-room audio, high-res playback, optional wireless-surround speakers and HDMI ARC.