Smart appliances have been a long time a comin,' but now that they've more or less arrived, consumers will still need a chance to catch up.
For even a generation raised on the food-prep marvels of "The Jetsons" and "Star Trek" will need a little more convincing that the connected-conveniences white-goods makers are building into their latest wares warrant the added expense.
Perhaps waving the largest smart-appliance flag is Samsung, which is imbuing its newest kitchen products with Wi-Fi reception as it continues to build out its SmartThings home-automation ecosystem.
Chief among them is the Family Hub fridge, a TWICE 2016 VIP Award winner that hit retail floors last spring. Priced between $5,800 and $6,000, the French-door refrigerators, available in full- and counter-depth sizes and stainless and black stainless finishes, offer a host of space-age features that would make Jane Jetson jealous. Among them:
• a 21.5-inch touchscreen display that allows users to write notes, access calendars, post photos, surf the web and mirror what's playing on the household's Samsung smart TVs;
• a trio of interior cameras that take snapshots of the shelves when the fridge doors are opened and can be accessed via mobile app during supermarket excursions;
• streaming audio from Pandora and TuneInRadio that can be played through on-board speakers or Bluetooth-ed to wireless speakers; and
• remote control of its temperature settings.
Voice control, along with additional apps and SmartThings compatibility are expected to be added via over-the-air updates.
"We saw an opportunity to introduce a refrigerator that redefines the category," explained John Herrington, Samsung's senior VP and home appliance general manager. "A refrigerator that goes beyond storage and one that brought the center of your kitchen into the digital age."
Samsung has also incorporated Wi-Fi into its latest Flex Duo slide-in range with dual door. Besides its most prominent feature — the ability to divide the 5.7-cubic-foot oven cavity into two compartments with separate temperature settings — the Wi-Fi variant lets users remotely monitor and control the cooktop and oven functions via mobile app. Functions include:
• preheat and adjust oven cooking temperatures
• set a timer;
• receive real-time alerts on oven temperatures or burners left on; and
• turn ovens off and, for electric models, turn them on.
Suggested retails are $2,999 electric and $3,299 gas, and finishes, like the Family Hub, are offered in stainless and black stainless.
Expect an even wider range of smart ranges now that Samsung is acquiring Dacor, a pioneer in smart cooking products with its Discovery iQ line of app-controlled ranges and wall ovens.
Conversely, former Dacor president Steve Joseph, who led the company's smart-appliance development, has joined cooking-app developer SideChef, where he is expected to spearhead that company's entry into smart-kitchen appliances.
Also bringing IoT to the kitchen — and laundry room — is LG Electronics. Leveraging its SmartThinQ connected-home ecosystem, LG last month debuted smart variations of its new InstaView door-in-door fridge (now shipping in the U.S.) and its luxury LG Signature French-door refrigerator at the IFA 2016 tech show in Berlin.
Related: LG Hitting The Road With Luxury LG Signature Line
Running Windows 10 and powered by the Intel Atom-powered Intel Compute Stick, the InstaView's 29-inch touchscreen is both a screen and a transparent window. As with the U.S. version and the luxury Signature fridge before it, double-knocking on the screen or tapping the Windows' InstaView tile icon turns it from touchscreen solid to milky opaque, allowing users to peek inside without opening the door.
Inside is a 2-megapixel camera with a panoramic lens to capture interior images that, as with the Family Hub, can be viewed on a smartphone by the user while out grocery shopping.
LG Electronics is raising the bar — and price points — on smart appliances with its LG Signature series featuring Wi-Fi white-goods.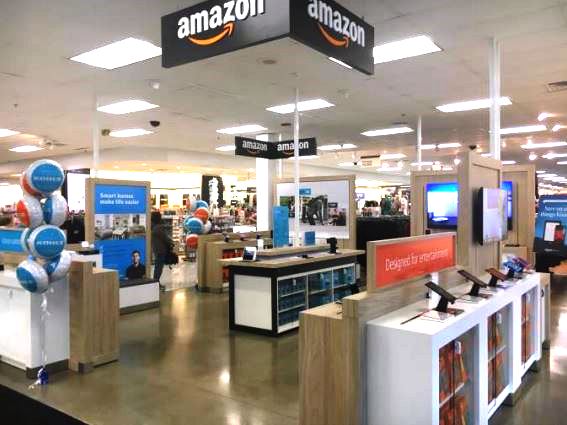 Meanwhile, the advanced Signature variant has evolved to suit customers' different lifestyles by picking up environmental and usage patterns through advanced sensor technology. The new model includes sensors for doors, and registers humidity and external and internal temperature.
Specifically, the temperature sensor can tell when warm or hot food has been placed inside the refrigerator and adjusts the fan accordingly for up to 30 percent faster cooling than conventional refrigerators, the company said. Like the new InstaView, the smart Signature also features a 2-megapixel panoramic internal camera to capture interior images from various angles that can be accessed via mobile.
Meanwhile, LG is gearing up for the Signature fridge's laundry-room sibling: A 24-inch LG Signature combo washer/dryer (Model LUWM101HWA) that's set to ship in the first quarter of 2017. Ideal for apartments where space is at a premium, the vent-less unit is powered by LG's Inverter Heat- Pump, which uses half the electricity of conventional dryers, the company said.
More to the point, the all-in-one is loaded with SmartThinQ connectivity features, meaning consumers can receive smartphone notifications when the detergent tank is empty; download the specialized wash cycles; save frequently used wash cycles; and track the amount of water and electricity used. Suggested retail: $3,699.
Also stepping up its smart home efforts is GE Appliances, now a unit of Haier Group. The company, which collaborated with Amazon on its Dash automated replenishment system, has tapped into the e-tailer's technology yet again as an alternate route to the IoT.
Starting last month, the majap maker's connected Monogram and GE-brand majap platforms have been imbued with Alexa, Amazon's Cloud-based digital assistant and smart-home hub.
That means that customers can now issue voice commands to select GE ranges, refrigerators, wall ovens, laundry pairs and water heaters via all Alexa-enabled devices, including Amazon's Echo, Tap and Dot wireless speakers, and Fire TV and tablets.
GE and Monogram customers can issue voice commands to their smart appliances via Echo and other Alexa-imbued devices.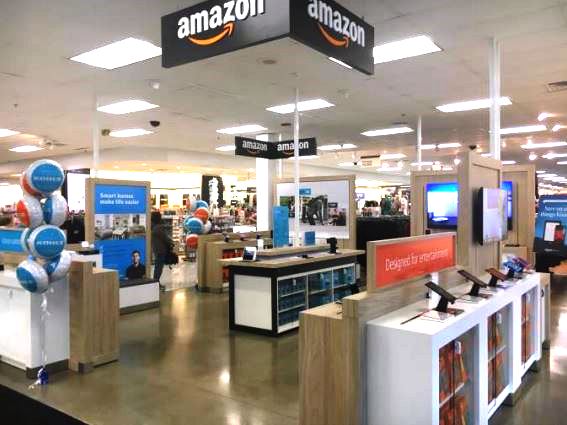 But the GE-Alexa connection isn't direct; users must first download a "Geneva" instruction set, or "skill," onto the Alexa app, and then, as with all third-party skills, invoke the name of the cyber intermediary to elicit a response. For example, "Alexa, tell Geneva to turn off the oven."
"Voice connectivity has a big role in the Internet of Things, as well as in the home," said GE VP Liz VerSchure, who honchos the company's connected strategy. "Integrating our connected appliances with Alexa will help make consumers' lives easier, more productive and a little more fun."
Related: What's Next For GE Appliances As A Haier Company
For Amazon, the move further solidifies Alexa's position as a leading candidate for whole-home-control hub.
"One of our goals with Alexa is to enable voice control on every device within the home, and this collaboration gets us one step closer to achieving that," acknowledged Charlie Kindel, director of Amazon Alexa smart home.
GE promised additional Alexa functionality in the near future, including voice control for smart room air conditioners. The digital assistant currently has over 3,000 skills and some 10,000 third-party developers actively adding more to the open platform.