Samsung today unveiled its third-generation Gear S3 watch at IFA, including the company's first smart watch to include full LTE connectivity, which will enable Spotify and iHeartRadio music streaming, longer battery life, and the first to include Samsung Pay with both NFC and magnetic strip (MST) point-of-sale terminal compatibility.
Accompanying the Gear S3 watches when they go on sale in Q4 will be an update to the Samsung's watch OS to v2.3.1. This will also be available for Gear S2 models, which will stay in the line. Pricing was not announced.
There will be three new S3 models, all in a new larger 46mm round face size: the Bluetooth-only and sportier Frontier, and a Bluetooth-only and a Bluetooth+LTE Classic. The Classic was designed to resemble Swiss watches and was co-designed by Yvan Arpa, a Swiss watch designer. All the S3 models will be IP68 water resistant, as well as meeting military standards to resist dust, shock, vibration and temperature extremes.
"We've had a lot of feedback on the S2, which we followed up on," noted David Ng, Samsung's mobile computing project manager. "The No. 1 reason people liked the S2 was the design and the user experience, so we doubled down on what people liked."
The addition of full LTE connectivity, plus the addition of a speaker, means the S3 can be used independently of a paired phone for music playback and calling. With new 380 mAh batteries, vs. 250 mAh and 300 mAh in previous models, the new S3 models will last three to four days on a single charge rather than two to three days. In addition, the device will feature Corning Gorilla Glass SR+ protection.
Behind the new designs will be the new operating system, with new capabilities and functions. For instance, the new OS included expanded time always-on. Instead of displaying the time as long as the watch is powered in only eight colors, the time will always be displayed using the display's full 16 million colors. "The S3 will always look as if it's a real timepiece," said Ng. In addition, when the watch reaches just 5 percent of power, all functions will be disabled except the time, which will remain displayed up to 10 hours.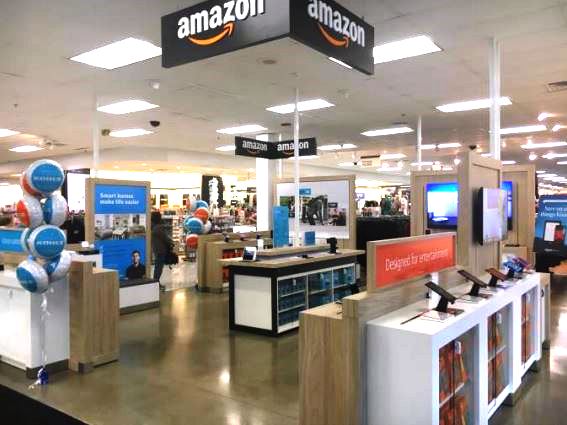 In addition to swiping to accept or reject calls, users will also be able to turn the watch's bezel. All the new S3s also will include altimeters, speedometer, GPS — previously available only in the cellular models — and new health/fitness apps that include auto-tracking, enhanced tracking, mapping and social-media options. Also included is an enhanced SOS; instead of the watch sending only a text and/or a pre-recorded message when the emergency function is activated, users can now automatically direct dial an emergency contact but keep the caller on mute, just in case someone is listening, and will transmit a GPS location.
Adding to the S3 watches' security enhancements are Nest smart thermostat ADP home security compatibility, as well as BMW car control. Ng noted there will be 10,000 S3-compatible apps by the time the S3 goes on sale.
Latest posts by Stewart Wolpin
(see all)