There's an awful lot riding on the Galaxy S8.
For Samsung, the stakes couldn't be higher, as underscored by a lavish launch event yesterday at New York's Lincoln Center.
QLED aside, the latest iteration in its flagship Galaxy S smartphone series is the vendor's first high-profile introduction since the twin Note7 and top-load washer debacles last fall, and the pressure was on to get it right.
DJ Koh, president of Samsung's mobile communications business, acknowledged as much in his remarks before a global, live-streamed audience, describing "a challenging year filled with lessons and new beginnings."
The setbacks, he said, were a humbling experience, but the company learned from its mistakes, and "this is how new doors open."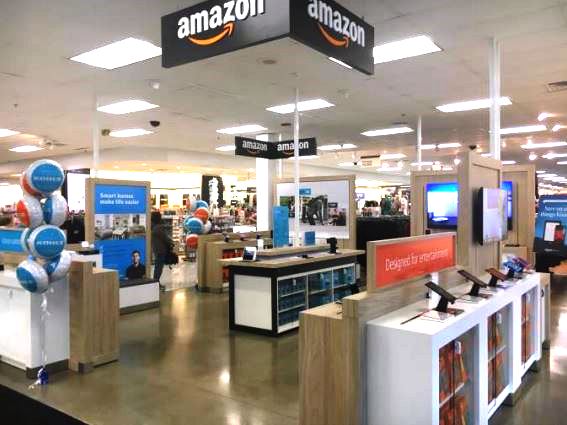 Samsung mobile chief DJ Koh unveiled the S8 at a Lincoln Center launch event yesterday.
To that end, Samsung is focused on two fronts.
The phone itself is a home run, a powerful hunk of glass and metal that would be equally at home in a back pocket or the Museum of Modern Art.
But in this era of iPhones and unlocked flagship contenders, gorgeous design and state-of-the-art specs have become mere table stakes.
The larger goal, Koh said, is nothing short of unlocking the door to the smart home. "There are too many steps to the connected world, too many barriers," he noted.
Enter the S8, which he positioned as a "gateway to smart devices."
How so? By the creation of a connected eco-system, explained Justin Dennison, product strategy senior VP, that will "fundamentally change how you use your phone."
Based on the presentation, Galaxy appears well prepared to invade Apple's iPhoneiverse, deflect Alexa, and further its claim to the smart home thanks to a range of S8 adjuncts. These include:
*a longstanding strategic partnership with Google;
*Samsung Connect, a single mobile app from which to control all smart devices, eventually via voice using the new Bixby virtual digital assistant;
*Samsung Pay, Pass and Health, which are, respectively, a digital wallet, a universal ID for all manner of transactions, and a direct link to healthcare professionals; and
*Connect Home, a combination router and Samsung SmartThings hub.
See:Samsung's Bill Lee Talks Smart Home
Whether, as Koh suggested, the S8 is a "milestone device" that ushers in a "new era of smartphone design, services and possibilities," remains to be seen, pending consumer response, battery performance and a much anticipated showdown with iPhone 8 this fall.
But this much is clear: Between the Galaxy's slam-dunk design and Samsung's vision for an all-inclusive IoT, all sins are forgiven.
Latest posts by Alan Wolf
(see all)