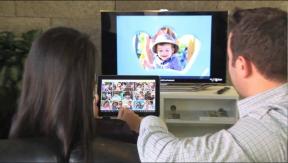 Oxnard, Calif. — Bluetooth speaker supplier Nyne hired Rob Voorhies, formerly with JVC, to fill the newly created position of national sales manager.
The position was created as "part of the expansion going on domestically and internationally," a spokesperson said.
Voorhies will lead Nyne's U.S. sales efforts to expand the company's presence nationwide.
He joins Nyne with more than 25 years of electronics industry experience. He was JVC's general manager of national accounts, division manager at Electrical Distributing, Audiobahn sales and marketing VP, and Ground Zero national sales manager. He has also been an independent sales representative and sales manager for various manufacturers and distributors.
Voorhies reports to Nyne president Arman Arami.
Voorhies said Nyne products offer high-end features, fit and finish, as well as "an extreme value to the customer," and "will become a major name brand in the next two years as a result of the positive response from consumers who are already enjoying our speakers."